Savi 8200 Office and UC
Wireless DECT™ headset system
Conference on up to two devices at once
Keep conversations private and hear clearly
Enjoy wireless freedom—with an ample range
Choose from 3 styles: mono, stereo, convertible
Overview
Hearing every word clearly on a work call isn't just a nice-to-have. It's a must-have. With the Plantronics Savi 8200 Series headsets, everyone can tune out noise and stay focused. Looking stylish and feeling comfortable is inevitable. Having the freedom to roam and talking a long time on a single charge (or for an unlimited time with a hot swappable battery*) means work gets done. Even away from the desk. 
Features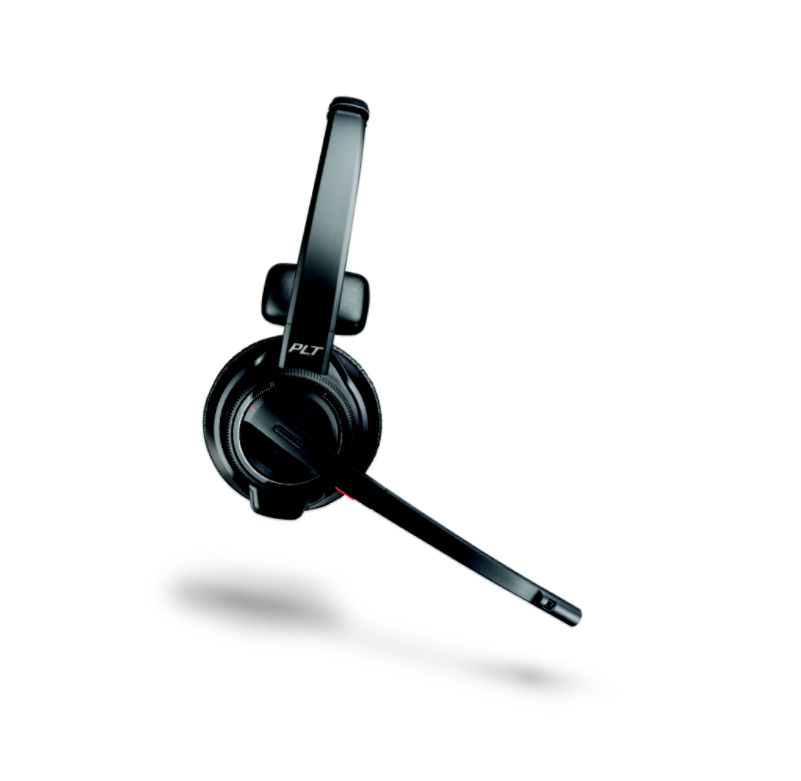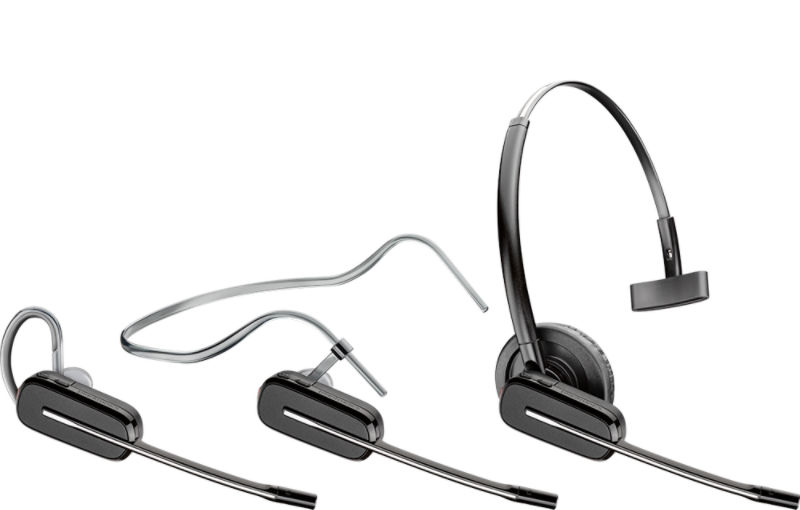 Flexible connectivity
Better Wireless Conversation
Stay charged. Take it further.
More choices. Better Adoption
A Customized Experience
Today's enterprise and contact center professionals work on a range of devices—from PCs and Macs to mobile phones and desk phones. Savi 8200 Office Series headset bases have 3-way connectivity—computer, desk phone and mobile phone—for convenient conferencing on up to two devices at once.
People sound their best, even in noisy environments, wearing DECT™ stereo headsets with active noise canceling to block out noise around the speaker. For sensitive conversations, where extra privacy is needed, they can turn up the Close Conversation Limiting feature.
Savi 8200 Office and UC Series headsets are ready when needed with up to 13 hours of talk time on a single charge and a hot swappable battery for unlimited talk time. Everyone can move, multitask and get more done. Convenient voice prompts notify them of mute status, wireless range limit and more.
Some people like a stereo headset. Some lean towards mono. Others prefer to keep their options open. The Savi 8200 Office and UC Series headsets are real crowd pleasers—with mono, stereo and convertible options. For training and group collaboration, people can conference up to four headsets onto a single base
The IT team can choose the settings to customize your headsets with Plantronics Hub for desktop. Select language preference, and feature settings, and keep devices up-to-date with the latest firmware. Plantronics Manager Pro provides remote management, headset inventory and usage monitoring—so IT can stay on top of it all easily.
Specifications
Talk/standby time

Up to 13 hours talk time, up to 50 hours standby time (Savi 8210 & Savi 8220) <br />Up to 7 hours talk, up to 30 hours standby (Savi 8240) Unlimited talk and standby (Savi 8245)

Headset wireless range

Line of sight: 590 ft/180 m; Typical office environment: 180 ft/55 m

Battery capacity

490 mAh (Savi 8210 Office and UC), 700 mAh (Savi 8220 Office and UC), 140 mAh (Savi 8240 and Savi 8245 Office and UC)

Battery type

Rechargeable, replaceable, lithium ion polymer

Charge time

Wireless technology

DECT 6.0 (Savi 8200 UC Series) and Bluetooth v4.2 (Savi 8200 Office Series) - NA Only

Audio profiles

Advanced Audio Distribution Profile (A2DP); AVRCP; Bluetooth Hands-Free Profile (HFP); Bluetooth Headset Profile (HSP)

Codecs

G726, G722, Broadvoice32, OPUS/CELT 16kS, OPUS/CELT 48kS

Receive audio performance

Active noise canceling (ANC) (W8220)

Receive frequency response

Wideband: 100–6800 Hz; Multimedia 20 Hz–20 kHz

Speaker sensitivity

Speaker impedance

Speaker size

Hearing protection

SoundGuard DIGITAL: protects against sound levels above 118dBA; G616 anti-startle (during calls) detects and eliminates any large sudden increase in signal level; Time-weighted average prevents average daily noise exposure from exceeding 85dBA* *Requires Plantronics Hub software to enable SoundGuard DIGITAL features.

Microphone and technology

Noise canceling with close conversation limiting

Microphone frequency response

Microphone sensitivity

Headset weight

Savi 8210 (Mono): 115 g; Savi 8220 (Stereo): 160 g; Savi 8240/45 (Convertible): 21g (over-the-ear)

Call controls

Call answer/end, mute, volume +/-, ANC on/off, power on/off

Voice alerts

Languages

Configurable by Plantronics Hub software

Applications supported

Plantronics Hub application on desktop

Plantronics Manager Pro suites supported
Resources
Savi 8200 Data Sheet
Learn about the features, benefits and technical specifications of the Savi 8200 Office and UC.
تحميل Data Sheet
Support
ابحث عن مواردنا وتنزيلاتنا وبرامجنا أو اتصل بالدعم للحصول على مزيد من المساعدة.
عرض كافة المساندة
مبيعات الاتصال
اتصل بنا عن طريق ملء المعلومات أدناه. سيقوم فريق المبيعات لدينا بالعودة إلى استفسارك في غضون 24 ساعة.