Voyager 5200 Series
Noise Cancelling Bluetooth Earpiece
Control calls without lifting a finger
Count on clear sound, even outdoors
Wear it comfortably all day—not just 9-to-5
Manage settings from your phone or desktop
5200
Overview
Here's the thing—you're not a typical 9-to-5 worker. So, you need a headset to match. With cutting edge WindSmart technology, adaptive noise cancelling microphone and Bluetooth earpiece, you can use the Voyager 5200 Series anywhere and still sound good. Wherever you do your best work, this headset does too.
Benefits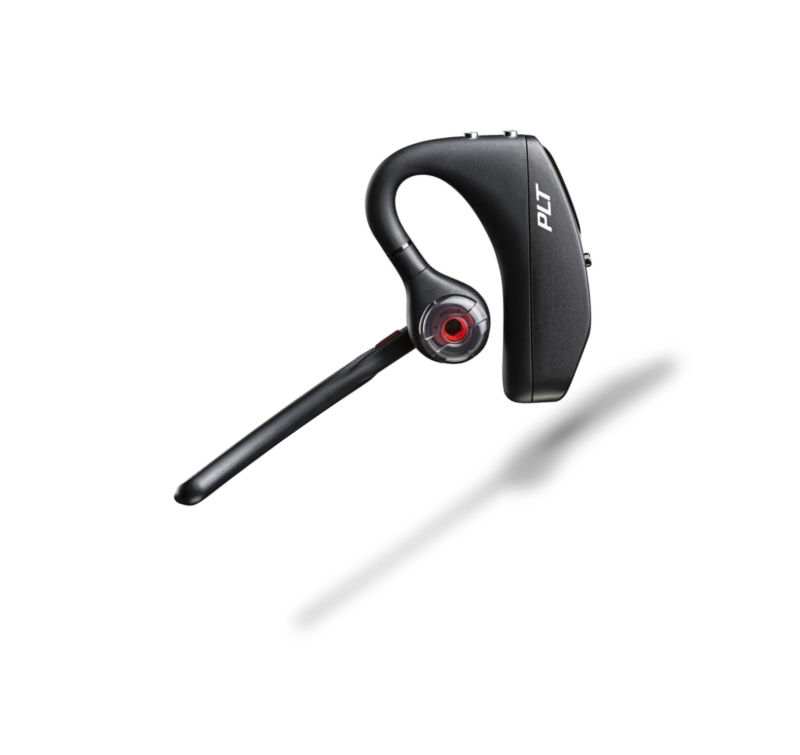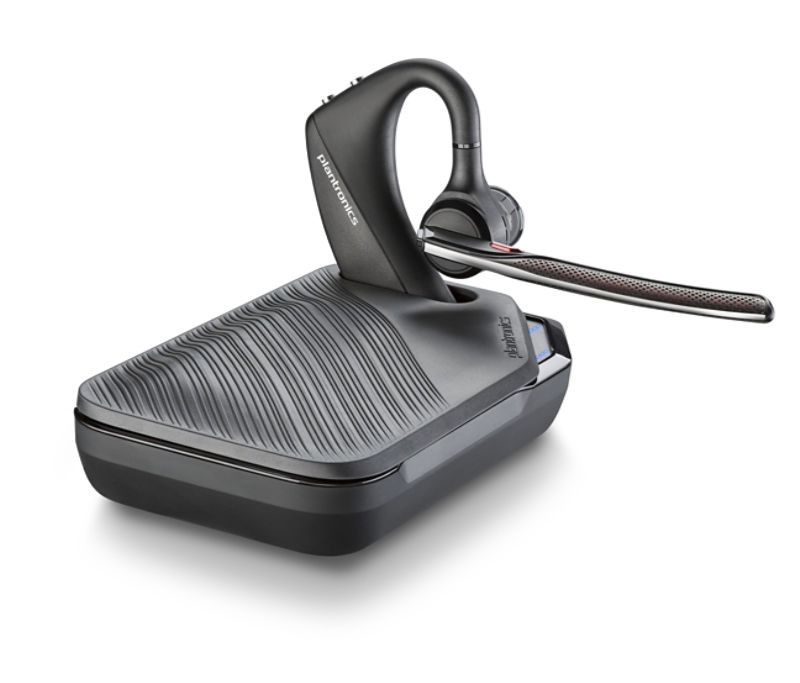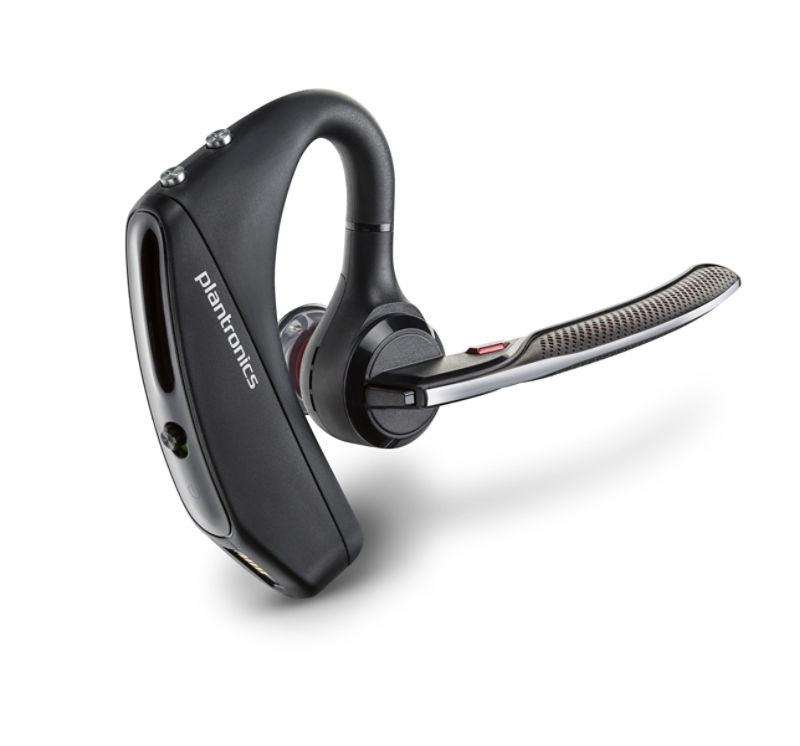 Command Control
Count on Clarity
Wear It All Day
Manage Settings
Take hands-free to a new level. The Voyager 5200 Series announces incoming calls—simply say "answer" or "ignore," and the headset does the rest. Mute with the tap of a button and be reminded with dynamic mute alert, plus talk time updates. Never miss a beat.
Important calls can happen anywhere—from bustling city streets to the corner café. Now you can answer with confidence, wherever you are. Cutting edge noise cancelling and six layers of WindSmart® technology eliminate background noise, so your voice always sounds clear.
Rigorously tested ergonomic design ensures all-day comfort for your ears—even after office hours. For 14 extra hours of power, add an optional portable charging case and integrated docking stand (case sold separately). Stay connected all day, every day.
Find your missing headset, update your firmware and customize features and alerts with the Hub Mobile app. Or use Hub Desktop software to check your battery meter, enable softphone call control and more. Total control, at your fingertips.
After 80-plus hours of researching headsets and testing more than 18 models over the past few years, including testing three new models over 20 hours for the latest update, we've determined that the Plantronics Voyager 5200 is the best mono Bluetooth headset for making and taking calls, whether you're in a quiet office or a noisy coffee shop." "The Voyager 5200 offers the most comfortable and secure fit and the best dedicated call-management controls of the headsets we tested.
5200
Specifications
Talk/standby time

Noise cancelling

Four-mic active digital signal processing (DSP) Internal, adaptive 20-band equalizer, acoustic echo cancellation, and sidetone detection

WindSmart technology

Delivers six layers of protection against wind noise from a combination of aerodynamic design elements and an adaptive, proprietary algorithm

Multipoint technology

Stay connected to two phones and answer calls from either one

Streams audio

Stream music, driving directions, podcasts, and more with Bluetooth Advanced Audio Distribution Profile (A2DP)

Bluetooth v4.1

Profiles: Phone Book Access Profile (PBAP), Audio/Video Remote Control Profile (AVRCP), Wideband Hands-free (HFP) Profile 1.6 and Headset (HSP) Profile 1.2

Moisture protection

Sweatproof nano-coating by P2i for sweat and moisture protection

Updateable firmware

Update firmware and change language using Plantronics Hub

Charge connector

Charge time (maximum)

Battery type

Rechargeable, non-replaceable lithium ion polymer

Headset battery meter

On-screen for iPhone, status bar for iPhone and Android™ enabled by Plantronics Hub app

Range

Weight

Operating + storage temp

*

Performance is dependent upon battery and may vary by device
5200
Resources
Voyager 5200 Series Data Sheet
Learn about the features, benefits and technical specifications of the Voyager 5200 Series.
تحميل Data Sheet
5200
Support
ابحث عن مواردنا وتنزيلاتنا وبرامجنا أو اتصل بالدعم للحصول على مزيد من المساعدة.
عرض كافة المساندة
مبيعات الاتصال
اتصل بنا عن طريق ملء المعلومات أدناه. سيقوم فريق المبيعات لدينا بالعودة إلى استفسارك في غضون 24 ساعة.