poly

Elara 60
Mobile phone station that enhances smartphone collaboration
Transform any smartphone for desktop collaboration
Launch Microsoft Teams with a single touch
Charge your smartphone and headset while you work
Get everyone on board fast with quick, easy setup
Protect your investment with insights and updates
Overview
Today's workers need mobile freedom and desktop convenience. The Poly Elara 60 Series gives them the best of both worlds. It's a desktop mobile phone station that keeps your mobile charged, makes it easy to move a call from your mobile and back again, and lets you join Microsoft Teams meetings with a single touch. Headset, handset and speakerphone options offer customized comfort plus flexibility. 
Benefits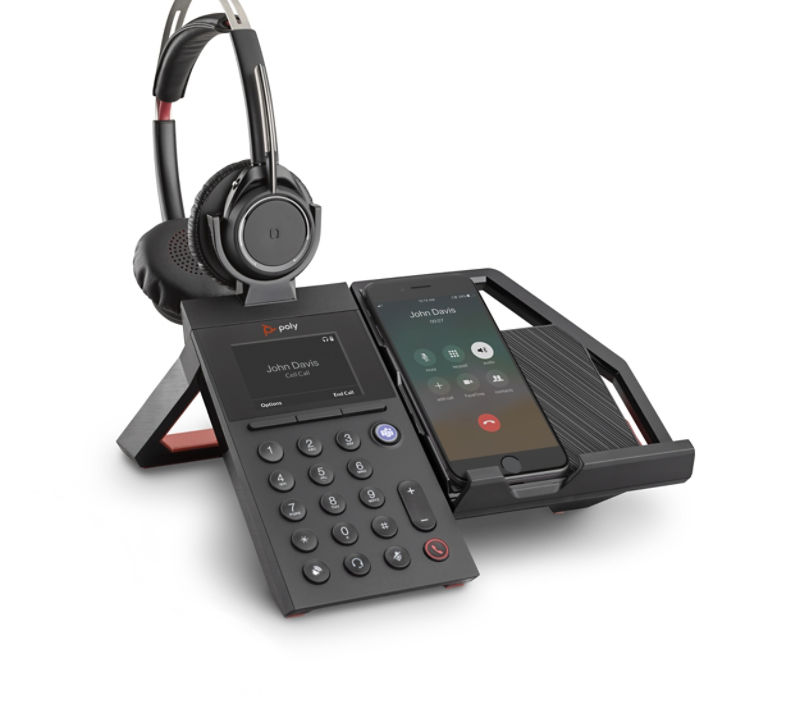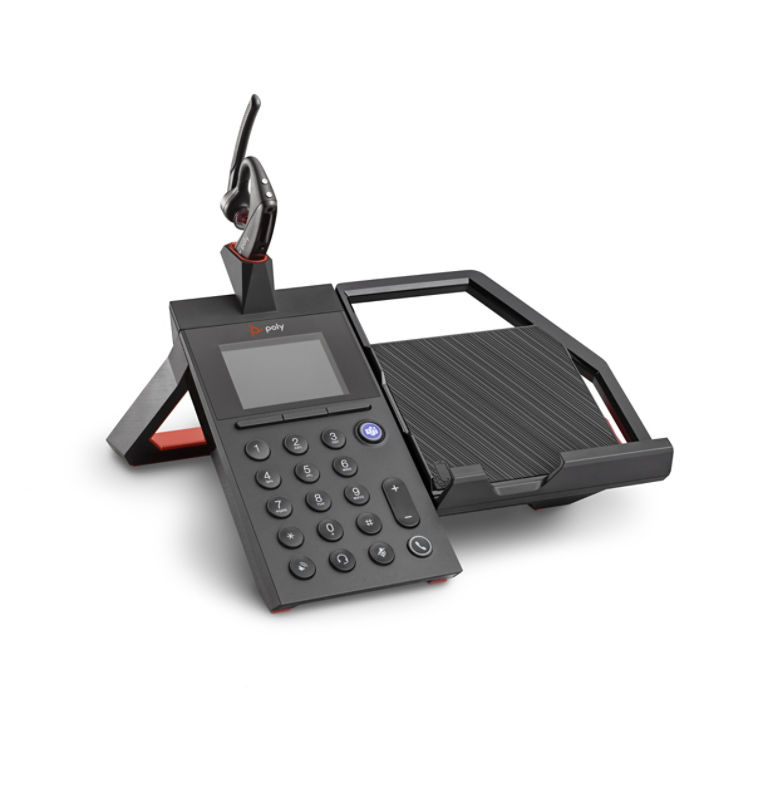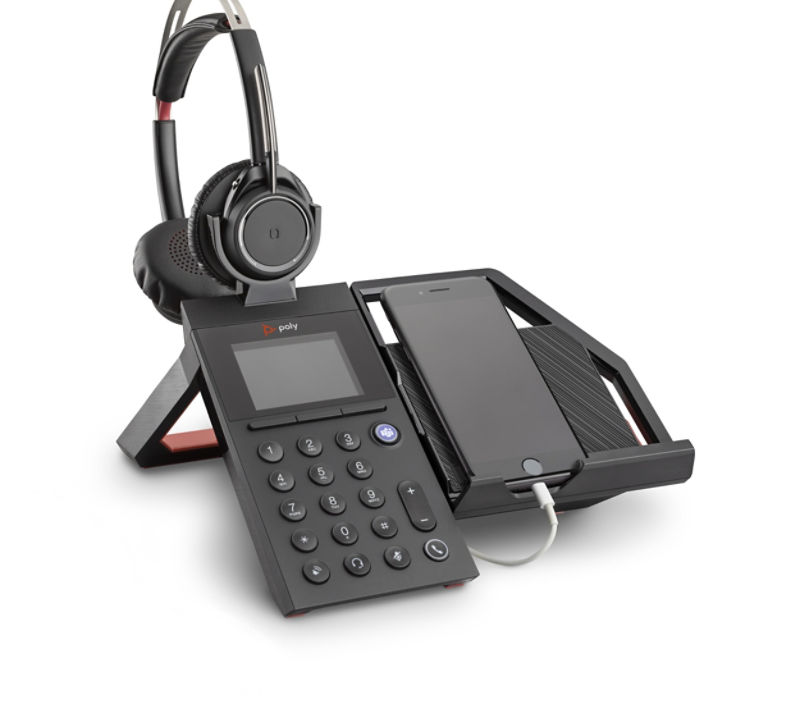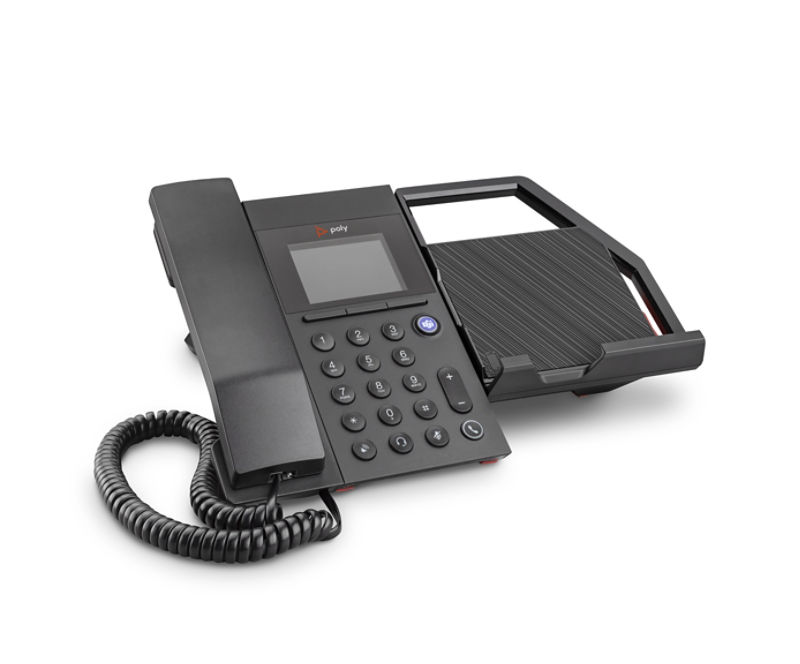 Transform Any Smartphone
Launch Microsoft Teams Fast
Charge While You Work
Quick, Easy Setup
Protect Your Investment
Now you can transition any mobile call to your desktop without interruption. Adjustable viewing plate supports landscape and portrait modes for hands-free video conferencing on your smartphone. Pair with a Voyager or Blackwire headset for the enterprise-grade sound Poly is known for.
Give everyone access to Microsoft Teams—at the touch of a button. With Poly Elara 60 Series, the Microsoft Teams button lights up when a mobile phone is connected. If you miss a call or notification, the LED ring around the button pulses so you know right away. Smarter collaboration, made simple.
Stay charged up all day—Android™ and iOS™ smartphones charge automatically, wired or wirelessly. Plus, everyone on your team can make it their own with range of enterprise-grade headset, speakerphone and handset options to manage mobile calls. More power to more people.
With the Poly Elara 60 Series, you can get everyone on board fast. There's no provisioning, no extra wires. Just plug it into a power outlet and pair a mobile phone—that's it. Setting it up throughout the enterprise is easy. Count on time and money saved, plus greater simplicity and freedom.
Use the Poly Elara 60 Series app to customize settings and update firmware. And with Plantronics Manager Pro Software-as-a-Service (offered separately), you'll gain insight into device usage, inventory tracking and firmware updates. Stay in the know, and get more bang for your buck.
Overall, the Poly Elara 60 series succeeds at turning any individual smartphone into a Microsoft Teams collaboration experience. It enables all the convenience and functionality of a desk phone, while still allowing users to work from the mobile phones they know and trust.
Jim Burton
, CEO and Co-Founder
Specifications
Supported Plantronics Headsets

Compatible with Voyager and Blackwire Series

Powered (AC Adapter)

Bluetooth Range

Bluetooth Technology

Bluetooth v4.2 (including BR, EDR, BLE)

Audio Profiles

NFC (near field communication)

Codecs

Receive Audio Performance

Receive Frequency Response

Speaker Sensitivity

Speaker Impedance

Speaker Size

Headset Hearing Protection

Microphone & Technology

Microphone Frequency Response

Microphone Sensitivity

Weight

650 g (or 1.43 lbs) (E60 E)

Call Controls

Call answer/end, mute, volume up/down

Media Controls

Languages

Configurable by Poly Elara 60 Series app

Worldwide Limited Warranty

NA = 1 year; EMEA = 2 year; APAC = 2 years

Applications Supported

Microsoft Teams, Poly Elara 60 Series app

Plantronics Manager Pro Suites Supported

Dependent on headset and Poly Elara 60 Series model

Mobile phone charging

Wired and wireless (E60 E, E60 W, E60 WS, E60 WSH)

Display

2.8 inch LCD 240 x 320 IPS
Resources
Poly Elara 60 User Guide
Learn about the features, benefits and technical specifications of the Poly Elara 60.
تحميل User Guide
Poly Elara 60 Data Sheet
Learn about the features, benefits and technical specifications of the Poly Elara 60.
تحميل Data Sheet
Support
ابحث عن مواردنا وتنزيلاتنا وبرامجنا أو اتصل بالدعم للحصول على مزيد من المساعدة.
عرض كافة المساندة
مبيعات الاتصال
اتصل بنا عن طريق ملء المعلومات أدناه. سيقوم فريق المبيعات لدينا بالعودة إلى استفسارك في غضون 24 ساعة.