EncorePro 700 Digital Series
Customer Service Headset
Give call teams the tools they need to succeed
Make sure customers hear every word clearly
Protect your investment with proven durability
Simplify management and increase insights
700 Digital
Overview
The best call for the call center
Give your customer service team the best—so they can deliver the best. Soft leatherette ear cushions, high-grade materials and feather-light fit ensure all-day comfort. Unique extendable boom plus optimal noise cancellation keeps coworkers in the background, and callers in the conversation. The Plantronics EncorePro 700 Digital Series lightweight headset has everything agents need to wow your customers.  
Benefits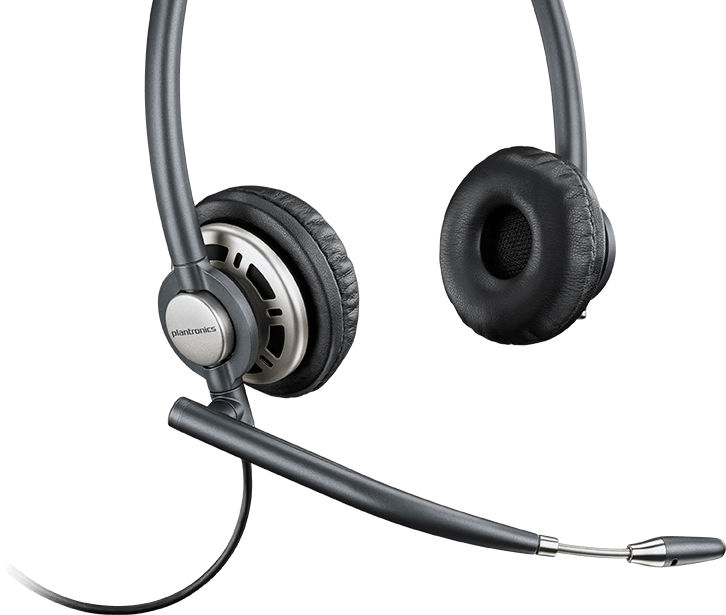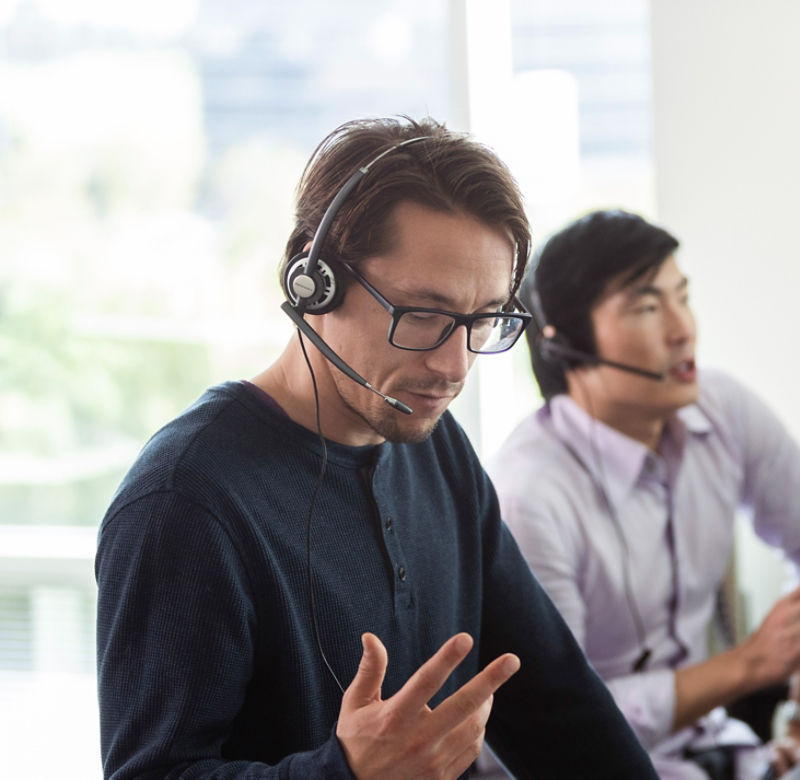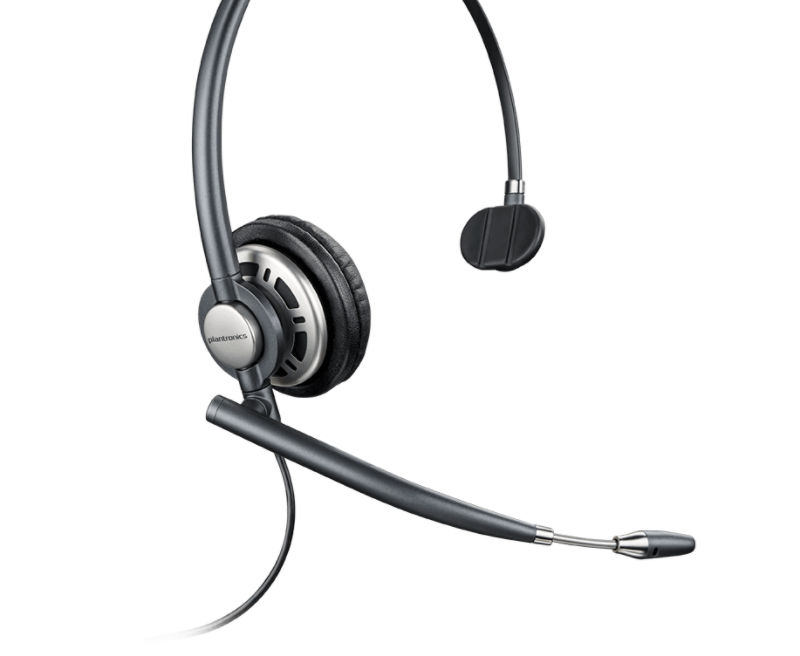 Empower Your Agents
Hear Every Word
Protect Your Investment
Simplify Management
All-day comfort, superior audio quality and control at their fingertips. A better experience for your teams means a better experience for customers. And that's better for business.
Designed for busy call centers, this headset ensures people on both ends of the call can hear each other clearly—without the distractions. Precision positioning plus optimal noise cancellation.
You need a headset you can count on for the long-term. The EncorePro 700 Digital Series features a reinforced, lightweight headband with proven strength and durability.
Make it easy for your IT team to monitor, manage and maintain headsets and track detailed device insights with centralized Plantronics Manager Pro software (an additional service).
All Poly USB contact center solutions are compatible with the most popular voice platforms – we just work. Poly solutions provide excellent audio quality for you and your customer – no matter your platform of choice.
Poly is certified (when offered) with all major communication platforms. 
700 Digital
700 Digital
Specifications
Connects to

PC via DA90 Audio processor

Ideal for

Telephone intensive users, including formal customer care centers and customer service organisations who want to track headset inventory

Audio performance

Wideband audio (up to 6,800 Hz), telescoping noise-canceling microphone

Hearing protection

SoundGuard technology, acoustic limiting for protection against sounds above 118 dBA

Limited warranty

Two years (applies to all models)
700 Digital
Resources
EncorePro 700 Digital Series Data Sheet
Learn about the features, benefits and technical specifications of the EncorePro 700 Digital Series
Download Data Sheet
Acoustic Protection
EncorePro 700 Digital Series features Soundguard to protect against acoustic shock by limiting sounds to below 118dBA
Learn More
Experience the high audio quality of Poly's EncorePro 700 Digital Series even when wearing a mask
If you or your employees need to wear a mask while working, you may be concerned about how clear you sound on a call. The design of Poly's EncorePro 700 Digital Series ensures your voice remains clear while you comply with local safety requirements.
700 Digital
Support
Find our resources, downloads, and software, or contact support for more assistance.
view all support
Contact Sales
Contact us by filling out the information below. Our sales team will get back to your inquiry within 24 hours.