Accessibility
Skip to content
Voyager 5200 Office and UC Series
Mono Bluetooth® Headset System
Work from wherever you want
Leave unwanted noise behind
Connect seamlessly with Bluetooth
Keep your ears happy with all-day comfort
Make it yours while keeping IT in the loop
Voyager
Overview
Focus on Sound, Not Surroundings
A headset that moves with you
Working in and out of the office? We've got you covered. The Voyager 5200 Office and UC headset provides professional-grade sound, no matter where you take the call. Now you can thrive in any environment on any of your devices, with versatile connectivity and Bluetooth technology. Go get 'em.
Benefits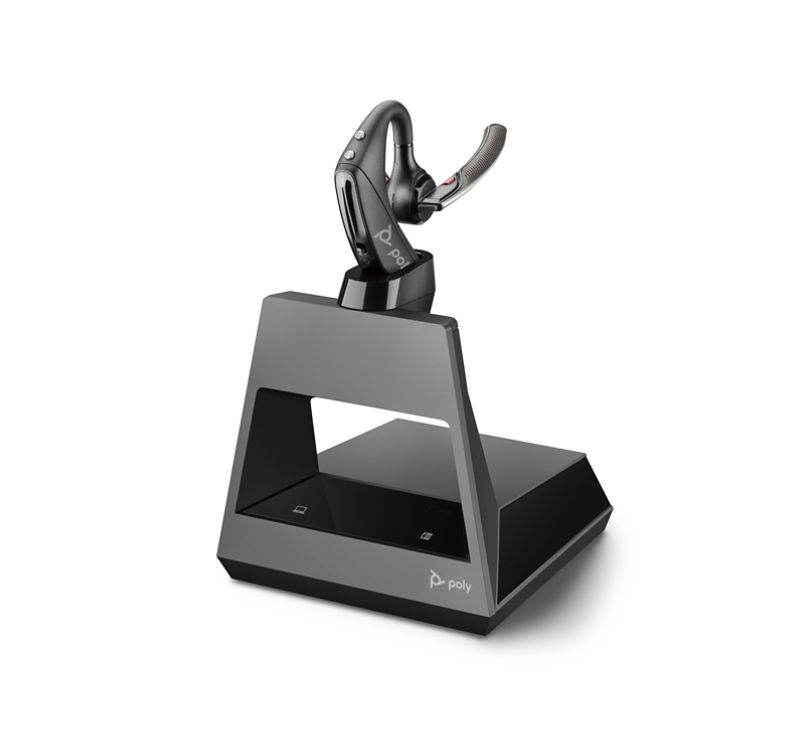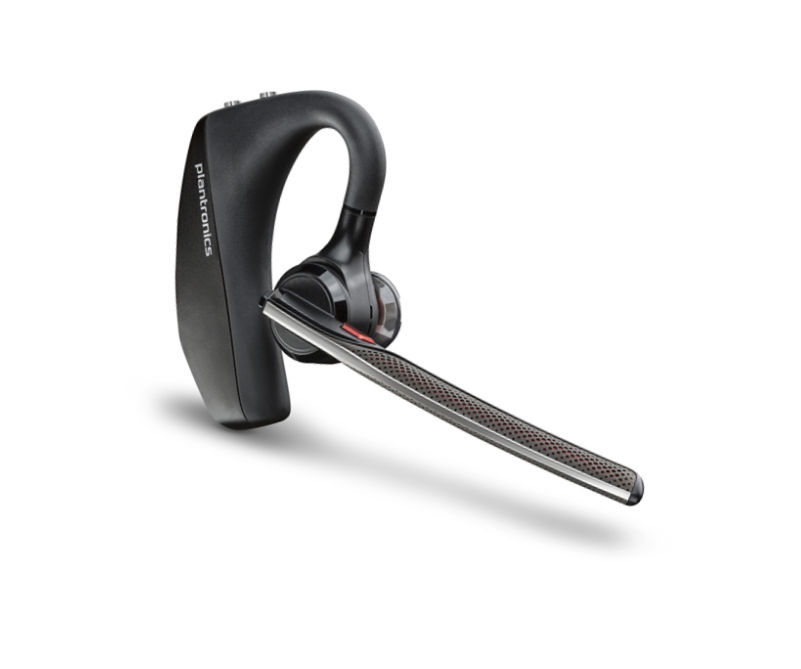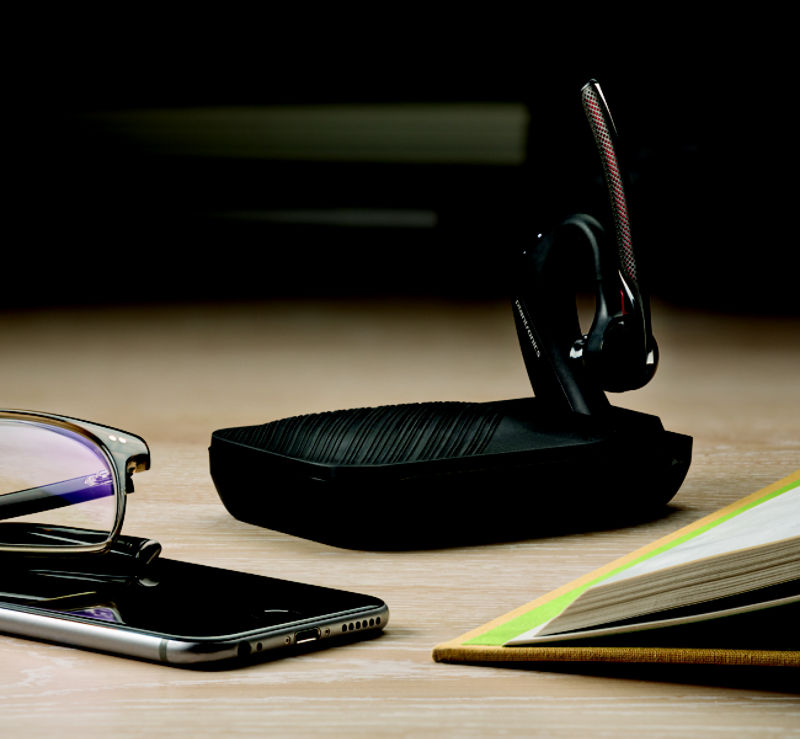 Work Wherever
Leave Noise Behind
Connect with Bluetooth
Keep Your Ears Happy
Customize
Sounds great from anywhere — indoors or out
Need to take calls in and around the office, on the road, and at home? Of course you do. That's why the Voyager 5200 Office and UC Series headset lets you sound like you're in the boardroom, even from the parking lot. Its sleek portable design and easy charging makes it the perfect travel buddy.
Tech that eliminates audio distractions
Background noise? What background noise? With four adaptive microphones and WindSmart technology, you never have to worry about it again. Tune out background buzz in the office, at lunch or anywhere. Sound professional so people can focus on what you're saying, not where you're saying it.
Move between devices with ease
Instantly connect to your PC or Mac, desk phone or mobile phone and transition your calls seamlessly. With this long-range Bluetooth headset, you can start a call at your desk, move to your car and get to your next destination. Keep that conversation flowing the whole time, so you never miss a word.
Enjoy all-day comfort
When you wear something all day, it needs to be comfortable. That's why we designed this mono Bluetooth headset to be worn discreetly. And with its ergonomic earpiece, you might forget it's there. This next-level headset feels as good at the end of the day as it did at the start. Enjoy all-day productivity, and comfort to boot.
Adjust the settings to make it yours
Get the most out of your Poly device with Poly Lens app. Keep software up to date, manage personal settings, use personal health and wellness reminders to stay focused and energized all day. Connecting to Poly Lens gives IT the ability to provide better service and support when you need it.
All Poly USB headsets and personal speakerphones are compatible with the most popular voice platforms – we just work. Poly solutions provide excellent audio quality for both you and those on the other end of the call – no matter your platform of choice.
Poly is certified (when offered) with all major communication platforms.
The Plantronics Voyager 5200 is one of the very best Bluetooth headsets around, from a brand name that is well respected when it comes to headsets." "It's designed with comfort in mind, so you can wear it for extended periods without it bothering you and it sits securely in place too, so it won't fall off.
Intelligent Insights, Scalable Management
Poly Lens software gives IT teams visibility and control over voice, video, and headset devices. Deploy, configure, update, and get valuable insights from one endpoint or thousands using one scalable platform. Poly Lens makes it simple: no heavy IT lifting required.
Get the most out of your Poly devices. Use one convenient app to manage all your compatible devices. Keep software up to date, manage settings, and use the personal health and wellness reminders to keep you focused and energized all day long. With the Poly Lens App, you can customize your devices to work the way you do.

Voyager
Features
Voyager 5200 Office shown
Mono Bluetooth® Headset System
Work from wherever you want
Leave unwanted noise behind
Connect seamlessly with Bluetooth
Keep your ears happy with all-day comfort
Make it yours while keeping IT in the loop
Currently unavailable for purchase from Poly.com
Voyager
Specifications
Talk time/Stand by

Up to 7 hrs., up to 9 days standby time

Roaming range

UC Models: Up to 30 m/ 98 ft
Office Models: Up to 75 m/ 250 ft*

Bluetooth Technology

Bluetooth Version: Bluetooth 5.0 with BLE
Bluetooth Profiles: A2DP, HFP, HSP, PBAP, SSP2

Audio profiles

Six layers of WindSmart technology, PC wideband and mobile wideband: up to 6,800 Hz; echo cancellation, proprietary DSP, A2DP

Codecs

Speaker size

Speaker range communication

Speaker range music/media

Speaker Sensitivity

Optimized for telecommunications, music/media

Speaker Impedance

Battery Capacity

122 mAh typical / 120 mAh minimum

Battery Type

Rechargeable non-replaceable lithium-ion

Charge Time

Hearing Protection

SoundGuard: Sound leveling for listening comfort and acoustic limiting for protection against sounds above 118 dBA

Microphone and Technology

Digital MEMS omni-directional 4 mic array, multi-mic noise cancelling

Call controls

Call answer/ignore/end, redial, mute, volume + /-

Media controls

Track forward/track back/pause/play

Alerts

Enhanced voice alerts announce remaining talk-time, mute and connection status

Softphone compatibility

Built for UC applications and softphones from Avaya, Cisco, Microsoft and more.

Apps

Plantronics Hub desktop** version is available for Windows/Mac, mobile version offered on Android and iOS, Plantronics Manager Pro** suites:<br /> Asset Management & Adoption<br /> Call Quality & Analytics<br /> Health & Safety<br /> Amazon Alexa (easy access)<br /> Tile (lost headset location)

Warranty
Models

Voyager 5200 UC (BT600) (P/N )
Voyager 5200 Office, 1-Way Base, Standard Charge Cable (P/N )
Voyager 5200 Office, 2-Way Base, Microsoft Teams, USB-A (P/N )
Voyager 5200 Office, 2-Way Base, Microsoft Teams, USB-C (P/N )
Voyager 5200 Office, 2-Way Base, USB-A (P/N )
Voyager 5200 Office, 2-Way Base, USB-C (P/N )
Voyager 5200 UC (BT700) (P/N )
Voyager
Resources
Voyager 5200 Office and UC Series Data Sheet
Learn about the features, benefits and technical specifications of the Voyager 5200 Office and UC Series.
Download Data Sheet
How to Video
Learn how to use the Voyager 5200.
Voyager 5200 Wind & Noise-canceling
Learn more about wind & noise-canceling.
Voyager 5200 Consumer
Learn more about Voyager 5200 UC Series
VOYAGER FAMILY COMPARISON GUIDE
Learn about each of the different Voyager products as well as their unique features and benefits.
Download Comparison Guide
Acoustic Protection
Voyager 5200 Office and UC Series feature Soundguard to protect against acoustic shock by limiting sounds to below 118dBA (USB mode only)
Learn More
Voyager
Support
Find our resources, downloads, and software, or contact support for more assistance.
view all support
Next Steps
Ready to deploy a world-class communications solution? Poly is here to help. Contact us or a certified partner in your area today to get started.
* Line of sight
** Plantronics Manager Pro is not supported with the desk phone only models
Contact Sales
Contact us by filling out the information below. Our sales team will get back to your inquiry within 24 hours.