Give people the power of seamless, natural communication and you'll drive business forward. Poly UC solutions are certified with 8x8 cloud voice, video and contact center solutions to support effortless communications and enhance team productivity. Enhanced your 8x8 services with the power of Poly's phones, headsets and video conferencing systems.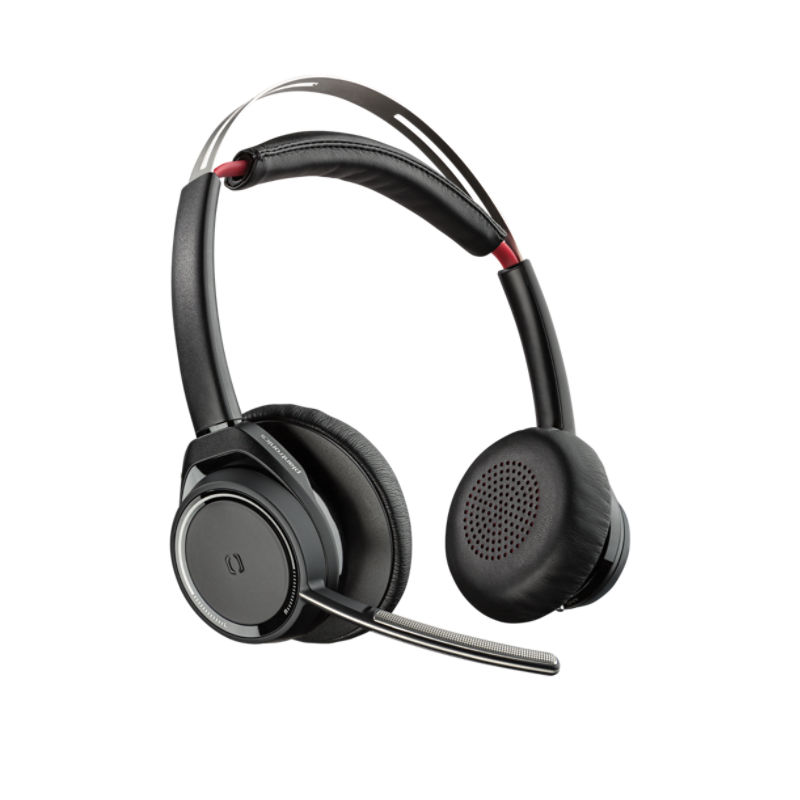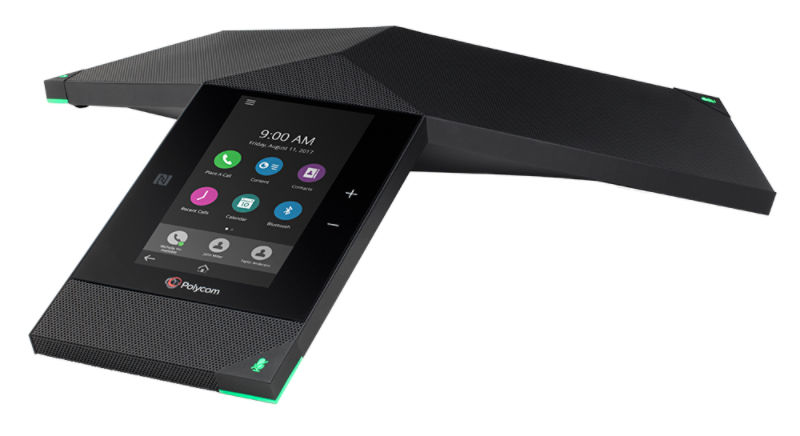 Simplify the experience
Scale to your needs
Make it seamless
Enhance productivity
Simple set up and use enables people to get up and running quickly with 8x8 solutions. Poly phones support 8x8 features including Group Intercom Paging and Power Keys Service.
Trust earned—Poly solutions are designed for reliability and longevity for mission-critical communications on the 8x8 platform, no matter the size of the enterprise. Poly video endpoints combine with 8x8 to simplify meetings everywhere—from the huddle room to the boardroom.
Everyone wants smooth, reliable communications. Tight 8x8 integration delivers a seamless experience between Poly endpoints and the 8x8 cloud platform.
Poly endpoints deliver a wide range of innovative, productivity-enhancing features to support 8x8's UC solutions. Legendary audio technologies like HD Voice, NoiseBlock AI and Acoustic Fence ensure everyone can hear and be heard easily.
Personal Communications Solutions For 8x8
Poly phones, headsets and personal video devices work seamlessly with the 8x8 eXperience Communications Platform. Elevate your 8x8 experience with Poly innovations like Acoustic Fence, Active Noise Cancellation, and Automatic Camera Framing to ensure you sound great and look amazing.
Amplify your conversations with a Poly business phone so every brilliant word is heard. They are beautifully designed, simple to use, and certified for 8x8.
Work is what you do, not where you are. Whether in the office, at home or on the go, Poly headsets deliver crazy good audio for your important conversations, with integration to 8x8.
Make the most of video calls from wherever work happens. We've got solutions for different users and compatible with 8x8.
Group Collaboration Solutions For 8X8
Built for the hybrid workplace, 8x8 offers a complete video and audio collaboration solutions that bridges the gap between teams no matter where they work from. Command the conversation with Poly's crazy good video and audio that gives everyone the opportunity to shine.
Huddle happy in smaller rooms and connect easy in conference rooms with Poly video endpoints and 8x8. Connect your 8x8 meeting through Poly video conferencing gear via USB or Poly Video App Mode.
In today's world people in the same meeting aren't always in the same room—but they'll feel like they are. Make sure everyone at the table can hear and be heard with Poly and 8x8.
8x8, Inc. (NYSE: EGHT) is transforming the future of business communications as a leading Software-as-a-Service provider of 8x8 XCaaS, an integrated contact center, voice communications, video, chat and API solution built on one global cloud communications platform. 8x8 is powering all employees globally to connect individuals and teams so they can collaborate faster and work smarter. Real-time business analytics and intelligence provide businesses unique insights across all interactions and channels so they can delight end-customers and accelerate their business.
Stereo Bluetooth Headset

Keep the focus on your conversation, not background noise, with the sophisticated noise canceling and immersive stereo sound of the Plantronics Voyager Focus UC Stereo Bluetooth headset.

Bluetooth Stereo Headset

Whether you work in the office or at home, noisy or quiet, or anywhere in between, we can help make your calls go more smoothly. With a wide selection of award winning headsets, we've put crystal clear audio into incredibly comfortable designs so you can do what you do best.

Bluetooth Neckband Headset

Voyager 6200 UC is a Bluetooth® neckband headset with earbuds that has the versatility to go beyond the office. Transitioning to your next conversation is easy: Connect with colleagues working remotely, listen to music to focus distraction-free or drop an earbud to tune in to the conversation around you. You can count on Voyager 6200 UC for outstanding audio every time.

Voyager 5200 Office and UC Series

Mono Bluetooth® Headset System

In and out of the office? We've got you covered. The Plantronics Voyager 5200 Office and UC headset moves with you. Count on professional-grade sound, no matter where you take the call. Now you can work in any environment on any of your devices, with versatile connectivity and Bluetooth technology. Go get 'em.

Bluetooth Office headset

Free your workers from their desks with the perfect entry-level Bluetooth® wireless headset. Meet the Voyager 4300 UC Series. It's everything your teams need to stay productive and connect to all their devices whether at home or in the office.

Convertible Bluetooth headset

Voyager 4245 Office is a pleasure to wear—the lightest Bluetooth® headset of its kind. Everyone can move freely and collaborate in comfort, all day.

Voyager 4200 Office and UC Series

Bluetooth office headset

Options? Oh, yeah. With multiple devices in an open office environment, you need freedom to roam and choose your own calling style. Whether you're on a desk phone, smartphone or computer, Plantronics Voyager 4200 Office and UC Series Bluetooth® headsets make it easy to do more. You can even listen to music between calls. Power up productivity with outstanding audio, freedom and flexibility.

Smart conference phone for any meeting space

Smart conferencing for rooms of every size. Brilliant audio without interruptions. And the Trio C60 plays nicely with everyone, delivering native experiences on your favorite collaboration platforms.

Large room conference phone

Legendary voice quality. A familiar interface. Interoperability like never before. Poly Trio transforms any-size room into a hassle-free space for team collaboration.

Smart conference phone for small rooms

Transform any small conference room into a smart collaboration hub with Poly Trio 8300. Connect your teams and boost productivity with unparalleled audio clarity. Classic interface. Future-proof flexibility.

Smart Speakerphone for Conference Rooms

Everyone deserves to hear the whole meeting—loud and clear. Poly Sync 60 USB/ Bluetooth® smart speakerphone is perfect for conference rooms. Voices are the focus, not the noise, so no one misses a thing.

12-line VoIP business phone

A color mid-range desktop IP phone for enhanced call handling.

6-line, mid-range IP desk phone

Six-line, mid-range IP desk phone with color display

Powerful 6-line phone system

A powerful entry-level desktop IP phone for today's cubicle workers and small businesses.

4-line IP desk phone

Four-line, basic IP desk phone with color display

2-line IP desk phone

The VVX 150 business IP phone is a high quality, two-line, IP phone that delivers reliable performance and an enterprise grade sound quality. It is ideal for home offices or shared/common areas or any: locations that needs simple and reliable voice connectivity.

Cordless IP phone with DECT technology

The VVX D230 is a cordless IP phone with DECT wireless technology.

Radically simple video bar

Poly Studio X family Video Bars deliver radical simplicity in a single sleek device. Now you can huddle happy in smaller rooms and connect easy in conference rooms whatever video collaboration software you use

Radically simple video bar

Poly Studio X family Video Bars deliver radical simplicity in a single sleek device. Now you can huddle happy in smaller rooms and connect easy in conference rooms whatever video collaboration software you use.
Next Steps
Ready to deploy a world-class communications solution? Poly is here to help. Contact us or a certified partner in your area today to get started.