Voyager 4200 Office and UC Series
Bluetooth office headset
Roam free and be more productive
Choose what you hear with superior audio
Get device flexibility plus easy connectivity
Take advantage of style, comfort and choice
Make it yours, and keep IT in-the-know
4200
Overview
Move and groove Voyager 4200 Office and UC Series
Options? Oh, yeah. With multiple devices in an open office environment, you need freedom to roam and choose your own calling style. Whether you're on a desk phone, smartphone or computer, Voyager 4200 Office and UC Series Bluetooth® headsets make it easy to do more. You can even listen to music between calls. Power up productivity with outstanding audio, freedom and flexibility.
Benefits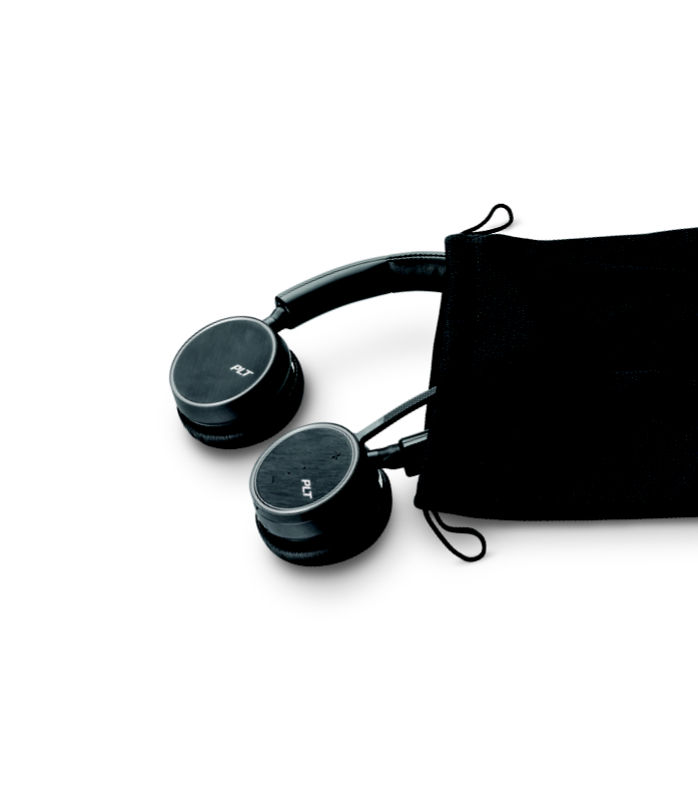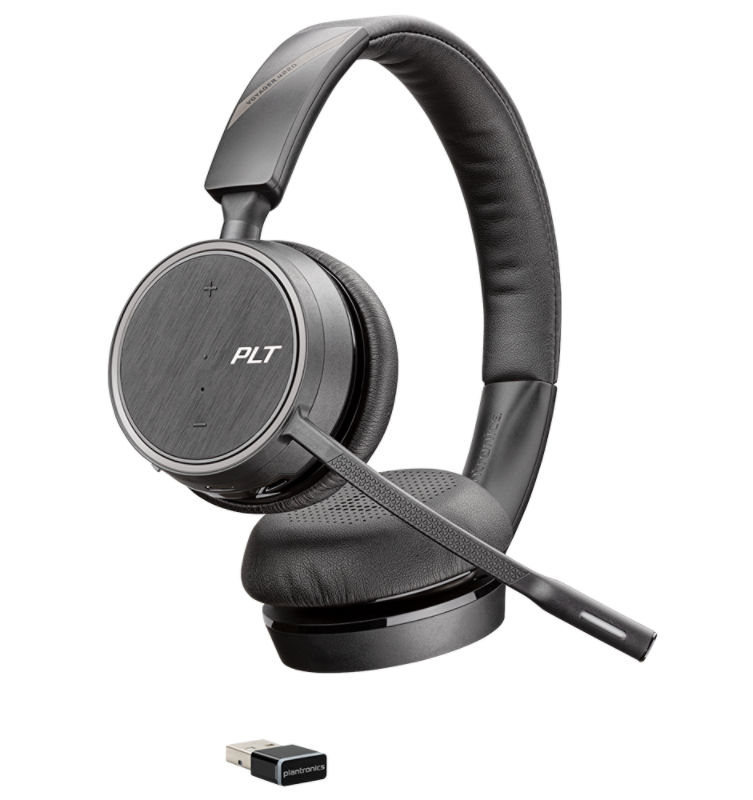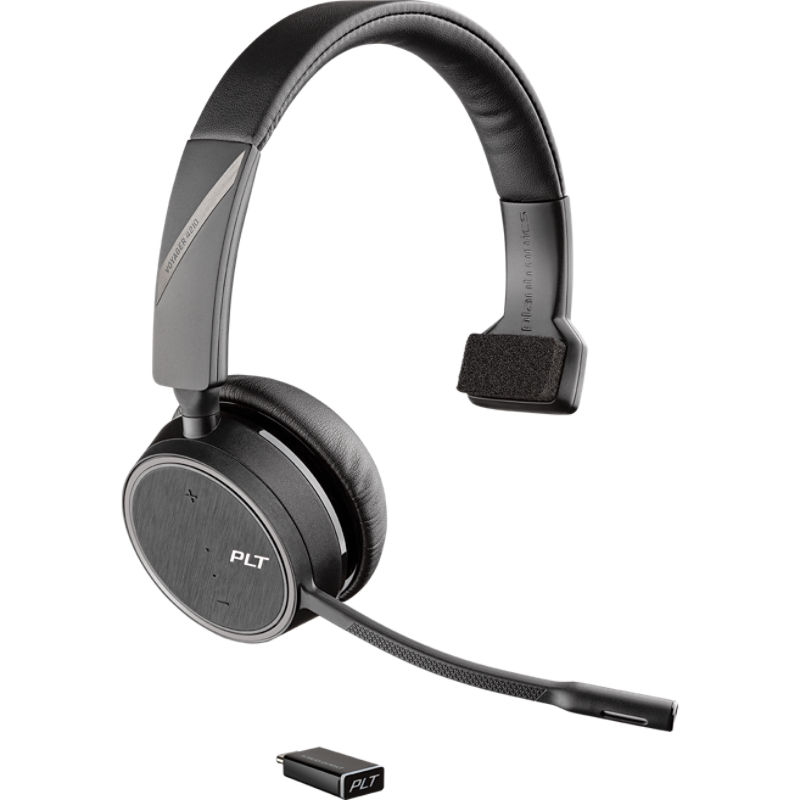 Roam Free
Choices
Flexibility
Options
Customize
You've got room to move
There's no reason to be chained to your desk anymore. Now you've got room to move—up to 91m/300ft* with Office models and up to 30m/98ft with UC models. Take multi-tasking to the next level and add some pep to your step with this wireless headset.
Choose What to Hear
Tune out background noise or keep one ear open—the choice is yours. Listen to media while you work, focus on your call or savor the sound of silence. Outstanding noise canceling and dual microphones block out nearby chatter. Enjoy superior acoustic performance, whatever you're listening to.
Get Device Flexibility
One word: versatile. This Alexa-enabled headset is perfect for people who use multiple devices. (So, everyone in the office.) Connect seamlessly to computer, desk phone and smartphone, with hands-free Bluetooth technology. The result? Productivity plus.
Embrace Choice, Comfort and Style
Need options in your open office environment? Choose from two over-the-head styles. Mono lets you hear your surroundings, while stereo lets you zone-in to your playlist or experience calls like you're face-to-face. With soft headband and pillow-y ear cushions, you'll want to wear it all day.
Make It Yours
Plantronics Hub for desktop. Select language preference, feature settings and keep your device up to date with the latest firmware. And Plantronics Manager Pro** gives IT teams remote management, headset inventory and usage monitoring. Stay in-the-know, and in control.
All Poly USB headsets and personal speakerphones are compatible with the most popular voice platforms – we just work. Poly solutions provide excellent audio quality for both you and those on the other end of the call – no matter your platform of choice.
Poly is certified (when offered) with all major communication platforms.
"Poly's unwavering commitment of designing mobile-first solutions for the modern office and helping people collaborate no matter what collaboration devices and platforms they prefer has resulted in the vendor offering the broadest advanced Bluetooth connectivity portfolio on the market."
Intelligent Insights, Scalable Management
Poly Lens software gives IT teams visibility and control over voice, video, and headset devices. Deploy, configure, update, and get valuable insights from one endpoint or thousands using one scalable platform. Poly Lens makes it simple: no heavy IT lifting required.
Get the most out of your Poly devices. Use one convenient app to manage all your compatible devices. Keep software up to date, manage settings, and use the personal health and wellness reminders to keep you focused and energized all day long. With the Poly Lens App, you can customize your devices to work the way you do.

4200
Models
Voyager 4210 UC, USB-A

PN: 211317-01

Voyager 4210 UC, USB-C

PN: 211317-02

Voyager 4210 Office, 1-way Base, Standard Charge Cable

PN: 212720-05

Voyager 4210 Office, 2-Way Base, USB-A

PN: 212730-08

Voyager 4210 Office, 2-Way Base, USB-C

PN: 214591-08

Voyager 4210 Office, 2-Way Base, Microsoft Teams, USB-A

PN: 214002-08

Voyager 4210 Office, 2-Way Base, Microsoft Teams, USB-C

PN: 214601-08

Voyager 4220 UC, USB-A

PN: 211996-101

Voyager 4220 UC, USB-C

PN: 211996-102

Voyager 4220 Office, 1-Way Base, Standard Charge Cable

PN: 212721-08

Voyager 4220 Office, 2-Way Base, USB-A

PN: 212731-08

Voyager 4220 Office, 2-Way Base, USB-C

PN: 214592-08
Previous
Next
4200
Specifications
Talk time

Up to 12 hours talk time and 15 hours listen time

Standby time

Up to 13 days standby time

Roaming range

Office Models: Up to 91 m/ 300 ft* UC Models: Up to 30 m/ 98 ft

Headset weight

Mono: 110 g /.24 lbs, Stereo: 150 g / .26 lbs

Bluetooth® technology

Bluetooth Version: Blutooth 5.0 with BLE Bluetooth Profiles used: A2DP, AVRCP, HFP, HSP

Codecs

Music: SBC, Call with cell: CVSD, mSBC, UC call: Mono: mSBC; Stereo: mSBC

Speaker sensitivity

Optimized for telecommunications, music/media

Speaker range

Speaker impedance

Speaker size

Battery capacity

360mAh typical/350mAh minimum

Battery type

Rechargeable, non-replaceable lithium ion polymer

Charge time

1.5 hours for full charge

Microphone and technology

Noise canceling with 2 microphones: 1 uni-directional; 1 MEMS-directional

Hearing protection

SoundGuard DIGITAL: Sound leveling for listening comfort and acoustic limiting for protection against sounds above 118 dBA

Call controls

Call answer/ignore/end, redial, mute, volume + /-

Media controls

Track forward/track back/pause/play

Alerts

Enhanced voice alerts announce remaining talk-time, mute and connection status

Applications supported

Plantronics Hub* desktop version is available for Windows/Mac, mobile version offered on Android and iOS, Plantronics Manager Pro* suites: Asset Management & Adoption, Call Quality & Analytics, Health & Safety Amazon Alexa (easy access) Tile (lost headset location)

Softphone compatibility

Built for UC applications and softphones from Avaya, Cisco, Microsoft and more.

Warranty
4200
Resources
Voyager 4200 Office and UC Series Data Sheet
Learn about the features, benefits and technical specifications of the Voyager 4200 Office and UC Series.
Download Data Sheet
How to Video
Learn how to use the Voyager 4200 UC.
How to use Voyager 4200 UC
Learn more about Voyager 4200 UC
Experience the high audio quality of Poly's Voyager 4200 Office and UC Series even when wearing a mask
If you or your employees need to wear a mask while working, you may be concerned about how clear you sound on a call. The design of Poly's Voyager 4200 Office and UC Series ensures your voice remains clear while you comply with local safety requirements.
Voyager 4200 Office For Computer And Desk Phone User Guide
Learn more about Voyager 4200 Office For Computer And Desk Phone
Download User Guide
Voyager 4200 Office For Desk Phone User Guide
Learn more about Voyager 4200 Office For Desk Phone
Download User Guide
Acoustic Protection
Voyager 4200 Office and UC Series feature Soundguard Digital to protect users' hearing and improve listening comfort while maintaining natural sounding speech
Learn More
VOYAGER FAMILY COMPARISON GUIDE
Learn about each of the different Voyager products as well as their unique features and benefits.
Download Comparison Guide
4200
Support
Find our resources, downloads, and software, or contact support for more assistance.
view all support
Next Steps
Ready to deploy a world-class communications solution? Poly is here to help. Contact us or a certified partner in your area today to get started.
* Line of sight
** Plantronics Manager Pro is not supported with the desk phone only models
Contact Sales
Contact us by filling out the information below. Our sales team will get back to your inquiry within 24 hours.