Accessibility
Skip to content
Solutions for Financial Services
Look and sound incredible from anywhere. Poly's professional-grade video, phone and headset solutions offer a new competitive advantage in how you meet with clients and colleagues. 
Subsectors
Professionalize your virtual meetings
As the world of financial services goes virtual, Poly's blue-chip audio and video solutions elevate your professional image and sound clarity from anywhere. Bring your soft skills to life with legendary audio and video that provides rich, human-like experiences, blocks noise distractions, eliminates shadowy lighting, and keeps the focus on you and your messaging. 
Mergers & Acquisitions
Capital Markets
Wealth Management
Institutional Investors
Retail Banking & Insurance
As a dealmaker, there's nothing more important than maintaining your professional image and messaging. Poly's blue chip audio and video solutions elevate your videoconference experience to impress clients, make life easier for hybrid workers, and give those even in the back of the conference room equal weight and prominence on the big screen.
As trading floors move from centralized to anywhere, Poly retains the human connection in your hybrid work strategy. With audio and video solutions that eliminate the background noise of trading floor activity and capture more subtle body language on screen, we help traders and sellers collaborate virtually and deliver more distraction-free pitches to clients.
Wealth Management & Financial Advisors
It's true, clients want a human connection even when meeting virtual. Count on Poly to enable a white-glove videoconference experience that feels like you're sitting across the room together.  And as virtual becomes your new competitive differentiator, Poly's audio and video solutions shut out background noise and optimize room lighting for a video experience that instills comfort and trust.
In a world brimming with risk, Poly offers you the most worry-free hybrid meeting experience possible. Stay virtually connected with colleagues, advisors and money managers using innovative audio and video solutions that make everyone feel like they're in the same room, no matter where they work.
Retail Banking & Insurance
Video conferencing technology is key to fostering collaboration and a shared work culture across branches and geographies. Let Poly set your institution up with powerful meeting tools so that virtual engagements with teams and customers are always personal and professional. With everything from headsets to all-in-one video bars and beyond, we'll help you maintain relationships, productivity, and member loyalty via Poly's legendary audio and video.
Financial Services eBook
Hybrid Work: Risk or Opportunity?
While in-person relationship building is still alive and well in the Financial Services industry, employees and clients are demanding remote solutions to keep up with the ways of the world. See how hybrid work can make an impact across various sectors of the industry in this eBook.
Solutions
Solutions for Every Space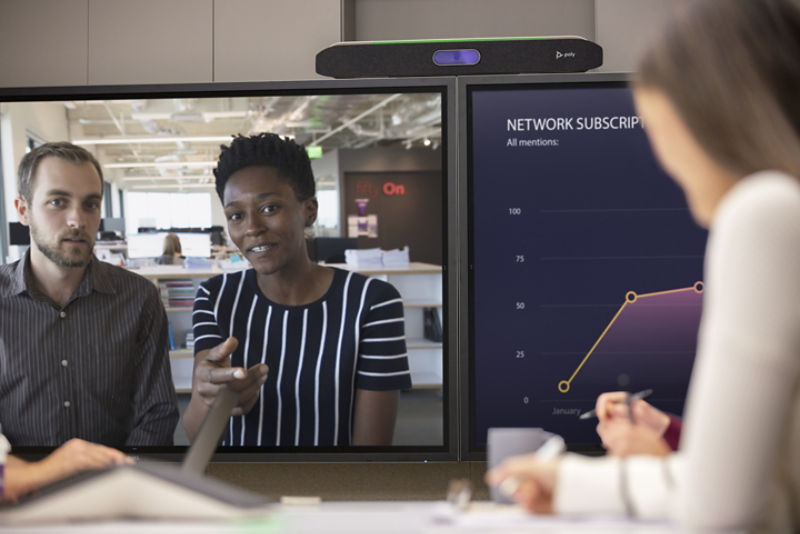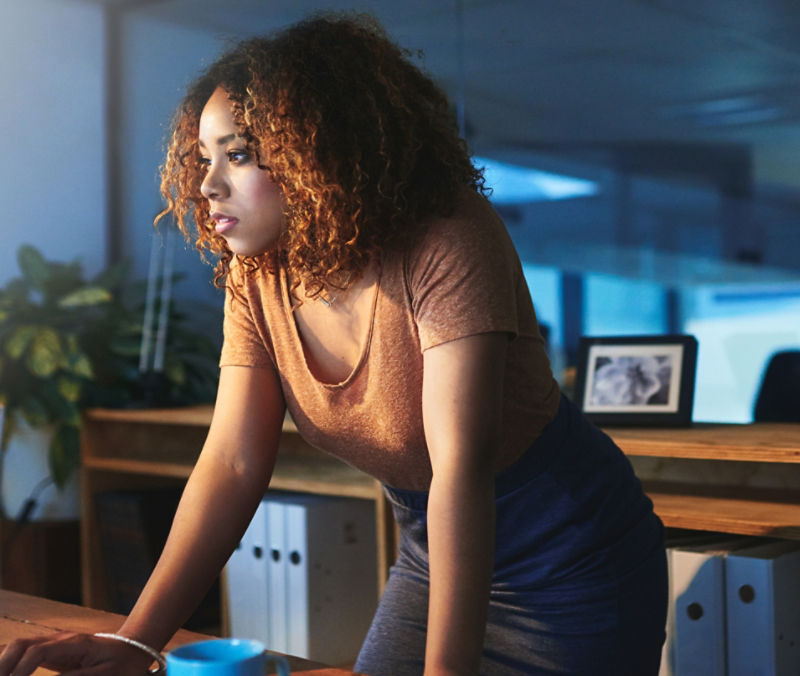 Your platform, your way
Poly+ Support
Poly Lens
Resources
Solution Brief
Solutions Guide for Financial Services Workspaces
As the world of financial services increasingly goes virtual, Poly's blue-chip audio and video solutions offer premium hybrid conferencing technologies that elevate your professional image from anywhere in the world.
Download Solution Brief
Next Steps
Ready to deploy a world-class communications solution? Poly is here to help. Contact us or a certified partner in your area today to get started.