EncorePro 300 USB Series
Customer Service Headsets
Empower teams and customers with clear conversations
Count on all-day phone comfort
Trust in reliable, proven durability
300 USB
Overview
Who says you can't make everyone happy at the office?  This contact center headset hits the sweet spot for great sound, comfort and reliability. All day, every day. And it helps customers get a clear, noise-free experience on the other side. Plus finance will be happy you went for a headset that isn't just budget-friendly, but packed with value. Everyone wins.

Benefits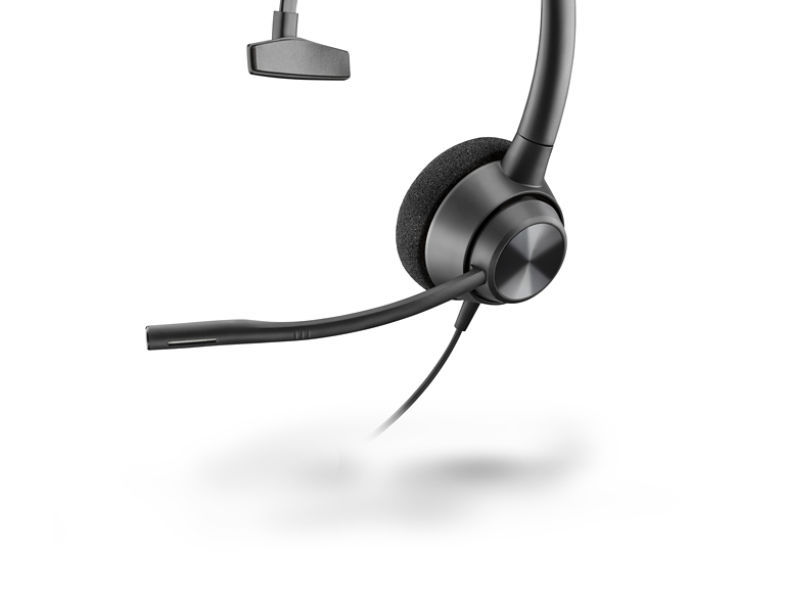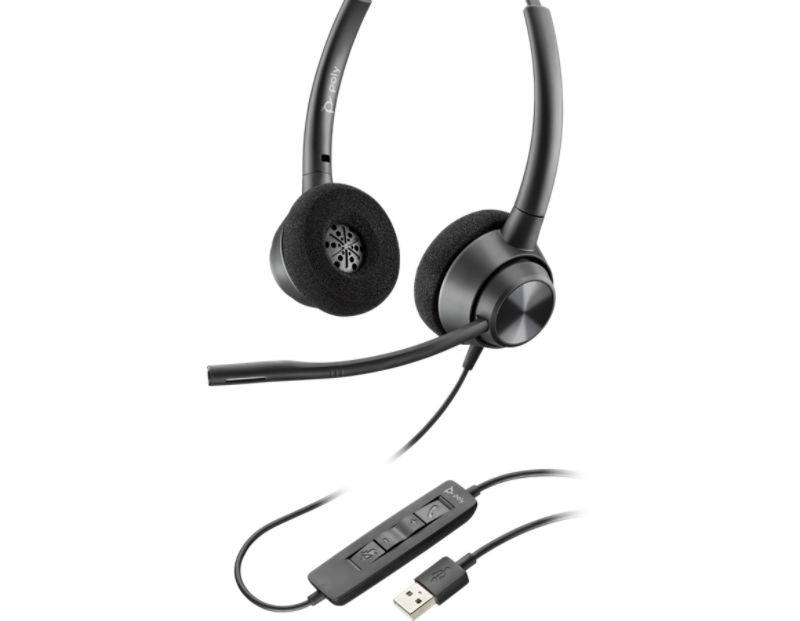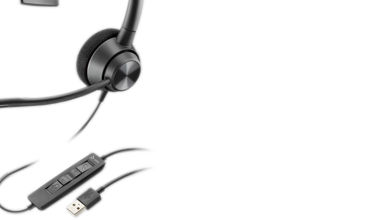 Get Top Quality Audio
Make Conversations Clear
Simplify Management
Give your teams and customers the outstanding audio you expect from Poly, with a flexible noise cancelling microphone to tune out background buzz and chatty neighbors.
Better understanding leads to better outcomes, and happier customers. That's why we use voice-optimized frequency response to make conversations clearer—and more accurate.
Make it easy for your IT team to monitor, manage and maintain headsets and track detailed device insights with centralized Plantronics Hub and Plantronics Manager Pro software (an additional service).
All Poly USB contact center solutions are compatible with the most popular voice platforms – we just work. Poly solutions provide excellent audio quality for you and your customer – no matter your platform of choice.
Poly is certified (when offered) with all major communication platforms. 
300 USB
Models
EncorePro 310, USB-C

£73.95

PN: 214569-01

EncorePro 310, USB-A

£73.95

PN: 214568-01

EncorePro 320, USB-C

£83.95

PN: 214571-01

EncorePro 320, USB-A

£83.95

PN: 214570-01
300 USB
Specifications
Connects to

Ideal for

Intensive PC softphone users, including formal customer care centers, and customer service organizations

Audio performance

Wideband audio (up to 6,800 Hz), noise-canceling microphone

Hearing protection

SoundGuard: acoustic limiting for hearing protection against sounds above 118 dBA
SoundGuard DIGITAL: G616 support limits the level to 102 dBSPL; Time Weighted Average (TWA) prevents average daily sound exposure from exceeding 85 dBA or 80 dBA
Built-in support helps IT meet the appropriate Noise at Work regulations

Softphone compatibility

Certified for Skype for Business and Optimized for Microsoft® Lync®.
Built for UC&C applications and softphones from Avaya, Cisco and others
300 USB
Resources
EncorePro 300 USB Series Data Sheet
Learn about the features, benefits and technical specifications of the EncorePro 300 USB Series
Download Data Sheet
Acoustic Protection
EncorePro 300 USB Series features Soundguard Digital to protect users' hearing and improve listening comfort while maintaining natural sounding speech
Learn More
300 USB
Support
Find our resources, downloads, and software, or contact support for more assistance.
view all support
Contact Sales
Contact us by filling out the information below. Our sales team will get back to your inquiry within 24 hours.