Calisto 3200
Personal, corded speakerphone
Get a plug-and-play USB connection
Enjoy rich, clear sound with 360˚ audio
Use simple, intuitive one-touch controls
Keep communication smooth with customized settings
Overview
Wherever you're working, turn it into a more professional-sounding space. The personal, portable Calisto 3200 corded speakerphone is easy to use at home, remotely or in the office. You'll love the simple plug-and-play USB connectivity, intuitive controls and high-quality sound, too. Get ready to sound great, no matter where work takes you.    
Benefits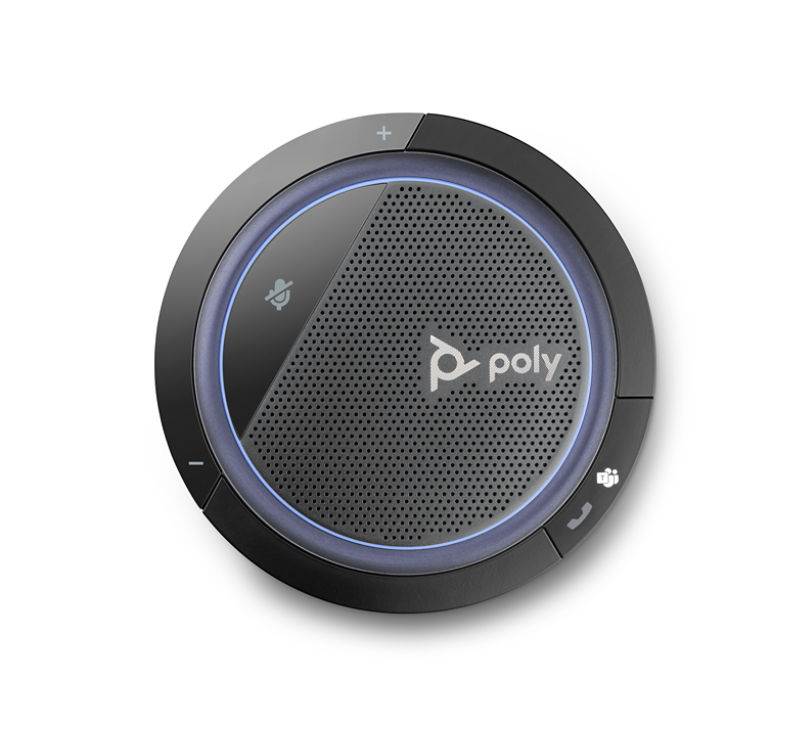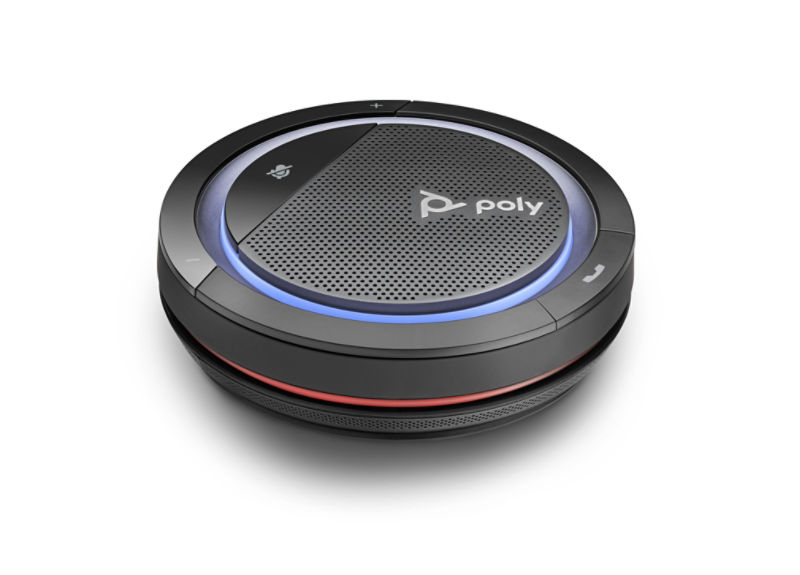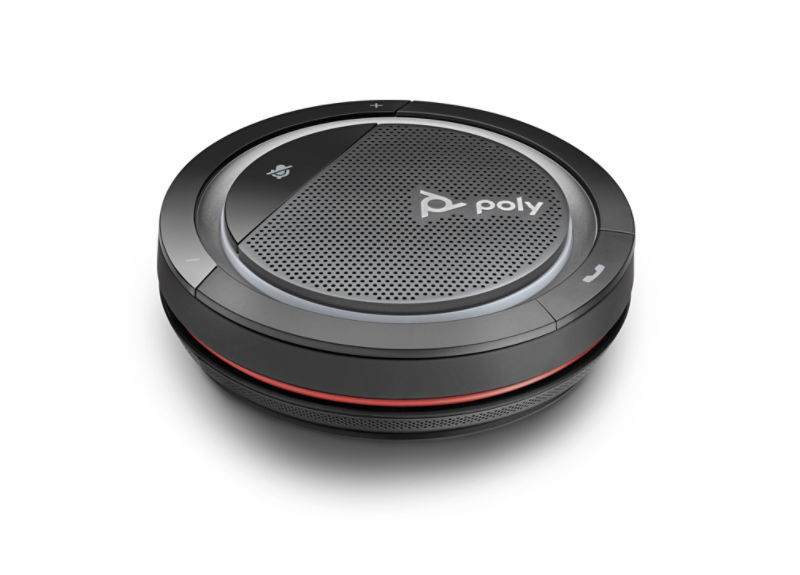 Conference with confidence - Anywhere
Just plug it in. It's that simple.
Elevate every call
Count on a custom experience
Now you can work from home or a remote office and still get professional-grade, conference-call audio. Its 360˚ microphone helps you hear clearly and makes sure others hear you on the other end of the call.
Step-by-step directions to set up a speakerphone call: 1. Plug it in. 2. That's it. Calisto 3200 keeps things simple—so you can start meetings in seconds. Powered by USB and compatible with both PC and Mac, you don't even need an extra power cord.
The audio on your phone and computer has its limits. Calisto 3200 delivers higher-quality audio and higher-caliber calls. Experience richer, clearer voices. Easy-to-use, intuitive controls. And visual indicators and voice alerts that keep you informed of your call status.
Choose the settings to customize your headset with Plantronics Hub for desktop. Select language preference, feature settings and keep your device up-to-date with the latest firmware. For the IT team, Plantronics Manager Pro provides remote management, headset inventory and usage monitoring.
All Poly USB headsets and personal speakerphones are compatible with the most popular voice platforms – we just work. Poly solutions provide excellent audio quality for both you and those on the other end of the call – no matter your platform of choice.
Poly is certified (when offered) with all major communication platforms.
Models
Calisto 3200, Microsoft Teams, USB-C

£114.95

PN: 214182-01

Calisto 3200, USB-C

£104.95

PN: 210901-01

Calisto 3200, Microsoft Teams, USB-A

£114.95

PN: 214181-01

Calisto 3200, USB-A

£104.95

PN: 210900-01
Specifications
Speaker sensitivity

Speaker impedance

Microphone and technology

Digital MEMS omni-directional microphone. Digital Signal Processing (DSP) provides natural voice sound and echo reduction.

Microphone sensitivity

Microphone frequency response

PC wideband up to 6.8 kHz, full duplex audio, echo cancellation

Microphone voice pickup distance

Group speakerphone (rated 1 m)

Weight

Dimensions

Call controls

Call answer/end, mute, volume up and down, on and off

Voice alerts

Battery high, battery medium, battery low, power on, power off, mute on, mute off, muted, volume maximum, volume minimum

Dynamic mute

Languages

Configurable by Plantronics Hub software, supports 16 languages

Applications supported

Plantronics Hub desktop version only
Plantronics Manager Pro suites: Asset Management and Adoption and Call Quality and Analytics (for Common Action report only)
Resources
Calisto 3200 Data Sheet
Learn about the features, benefits and technical specifications of the Calisto 3200.
Download Data Sheet
Calisto 3200 How To Use
Learn how to use the Calisto 3200
Support
Find our resources, downloads, and software, or contact support for more assistance.
view all support
Contact Sales
Contact us by filling out the information below. Our sales team will get back to your inquiry within 24 hours.