Last Modified Date: 12/15/2021
Chrome browser on Windows 10 keeps asking to download Flash Player when accessing Polycom infrastructure
Make sure the user has the latest version of the web browser
Why is Flash Player not working?
 It's possible that Flash Player has been disabled in your computer, or in your Chrome browser, and the current website that is giving this problem blocks Flash Player from running.
Fix 1: Make sure to enable Flash Player in Chrome
If you're experiencing the Flash not working issue in Chrome, you should first make sure Flash Player is enabled in your browser. To do so:
1) Go to Chrome Settings > Advanced > Content settings.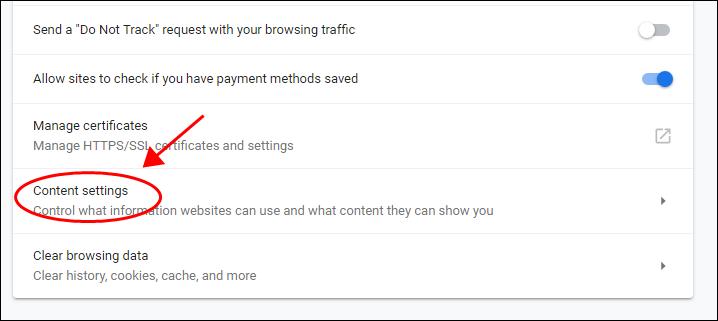 2) Click Flash.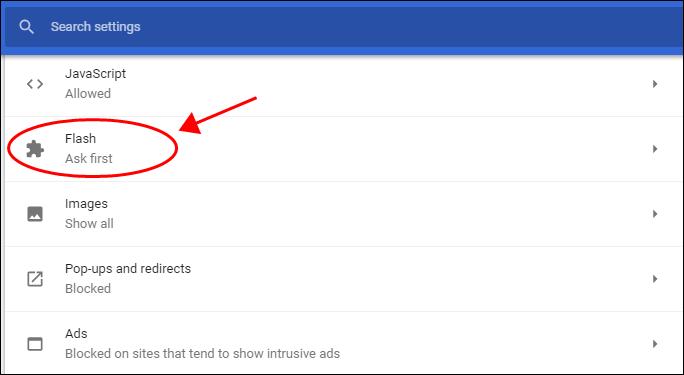 3) Ensure that Ask first (recommended) is toggled to On.

4) On the same screen, ensure that the website is not in the Block list. If it is, remove it from the Block list.
Restart your Chrome browser and try again to see if Flash works.
Fix 2: Make sure to allow Flash Player on the website
It's likely that the current website that is having the Flash Player not working issue doesn't allow flash in your browser. So you should allow flash player running in your current website. Here's what you need to do:
1) Open the website in which Flash Player is not working.
2) Click to view site information, then click Site settings.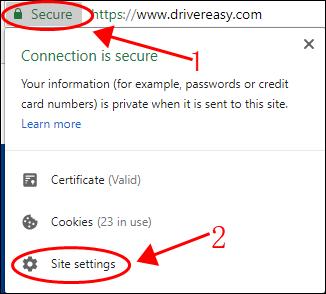 3) Find Flash in the list, and select Allow.
Restart your browser and open the website again to see if Flash Player works.
Fix 3: Update your Chrome browser and Flash Player
The outdated Chrome or Flash Player can also cause the Flash not working problem, so you should check for updates and keep them up to date.
1. Update Chrome 
1) Click the Settings button in your Chrome to launch the Settings page.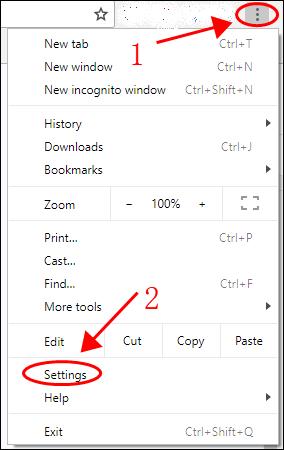 2) Click the menu button on the left, and select About Chrome.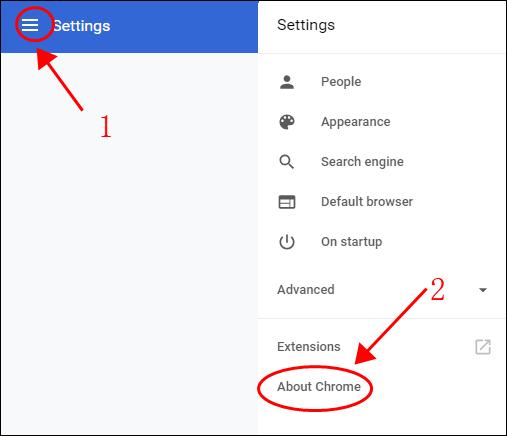 3) Check if your Chrome is up to date, and update it if there's new version available.

2. Update Flash Player
1) Copy and paste this URL in your Chrome browser address bar: chrome://components/, and press the Enter key on your keyboard.
2) You'll see the components installed in your Chrome browser, and Check for update in Adobe Flash Player.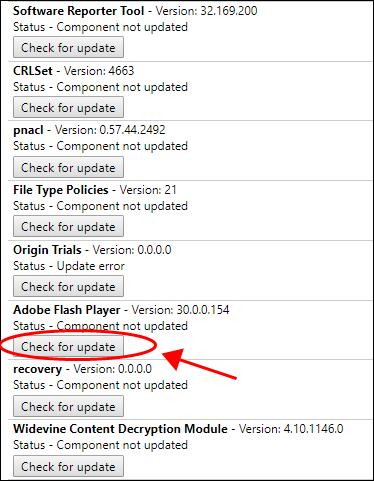 3) You should be able to update if there's any update available.
Close your browser and open it again, then try Flash Player to see if it starts working.