Accessibility
Skip to content
Poly has joined the HP family! From August 7, 2023, Poly Support contact options will connect you to HP. This portal will be live until November, when we'll move to the HP Customer Support site.
Poly+ Enterprise
Comprehensive Hassle-free Support for Everything Poly
Unlimited, global 24x7 technical support
No serial number tracking required
Designated Service Delivery Manager*
Overview
Support for Everything Poly, No Serial Number Needed
It's peace of mind only Poly can deliver. Poly+ Enterprise gives you hassle-free asset management, automatic coverage, and premium software for your entire Poly estate. You can even purchase your choice of devices at a fixed support price without the hassle of tracking serial numbers. Get advanced hardware replacement wherever you need it with pre-paid next-day shipping for minimal downtime. Rely on 24/7 priority response for your Poly and leading ecosystem solutions and your own designated Service Delivery Manager*. Supply your IT staff with integration features and tools that empower them to serve your teams proactively. It's everything you get from Poly+, turbo charged to keep your enterprise running smoothly.
All the Benefits of Poly+
Unlimited, Global 24x7 Priority Technical Support
Poly solutions are rock solid, but if an incident occurs we're here to help you how and when you need it, using your preferred communication channel -  phone, chat, web, live video. Ecosystem cloud partner support means we can act as your primary point of contact to resolve any technical issues you may have.
Advance Hardware Replacement
If a replacement is required, we will ship it to you with pre-paid next-business-day shipping, ensuring business continuity.
Upgraded Premium Software
Elevate your collaborative experience with IT tools, device-specific enhancements, and capabilities all delivering a superior user experience and greater adoption across the entire enterprise. 
Exclusive Professional Services Discounts
Save your business time and money with exclusive discounts on remotely delivered Professional Services.
For your entire Poly estate and automatic coverage as new devices are added.
Single price per device category/sub-category per year.
Blanket coverage, add new devices without the hassle. 
Service Delivery Manager*
Dedicated to making sure Poly service program activities are optimized.
Upgraded Premium Software Included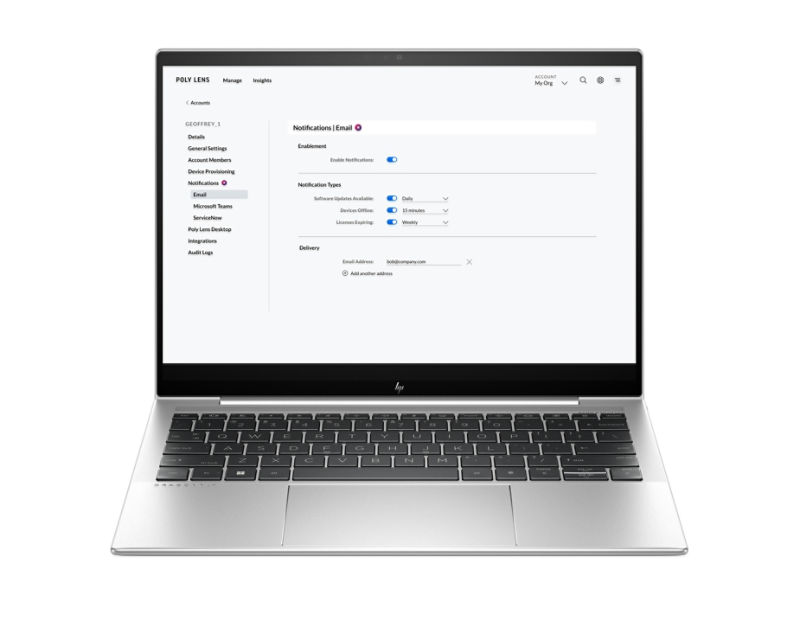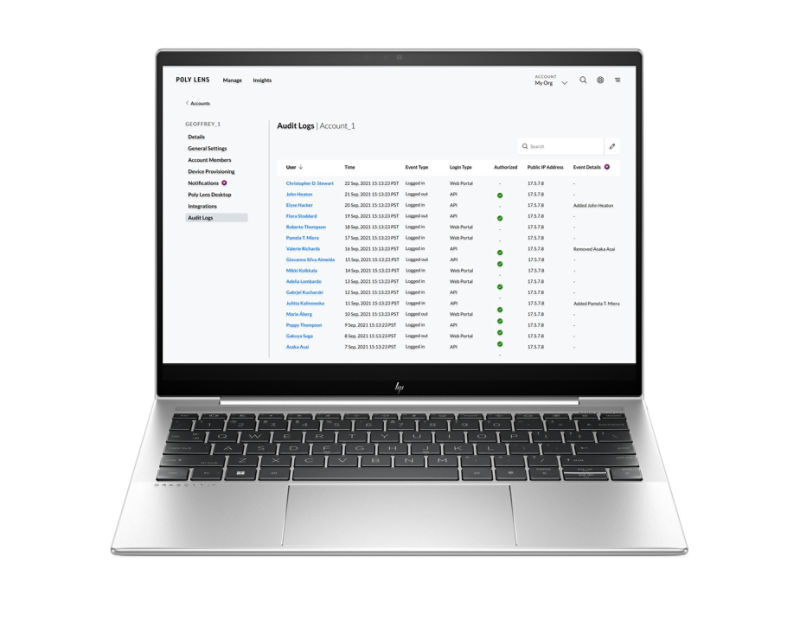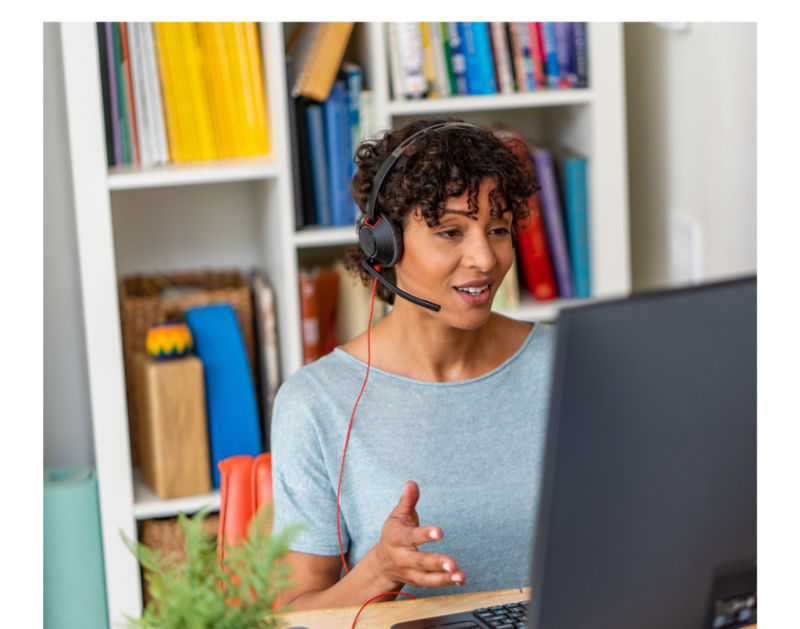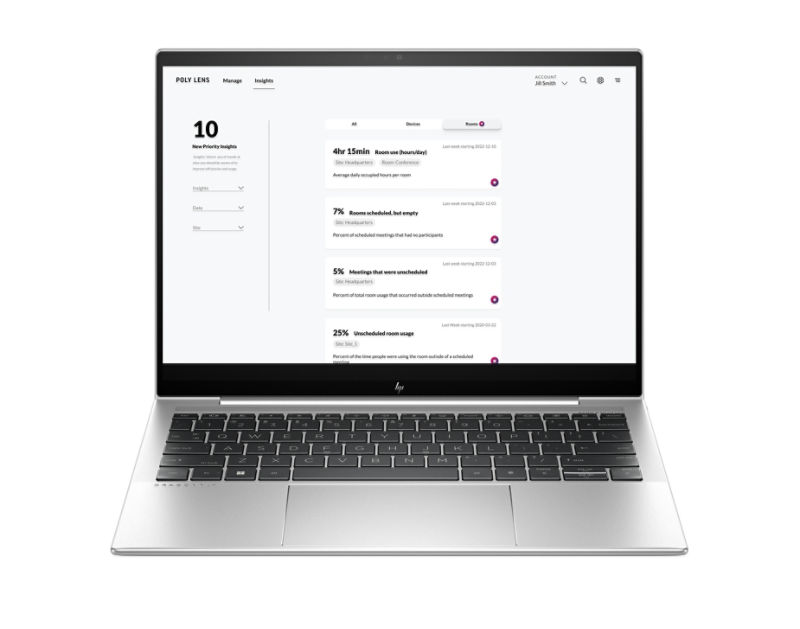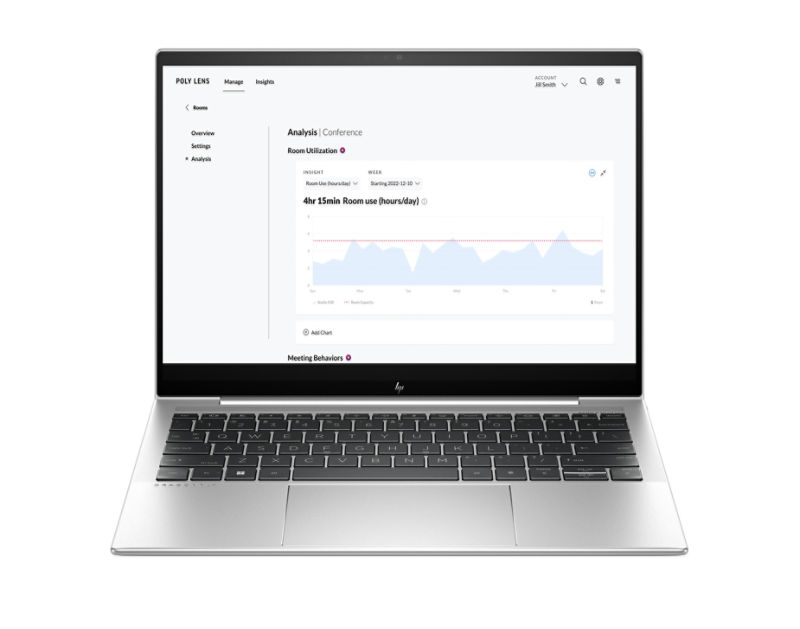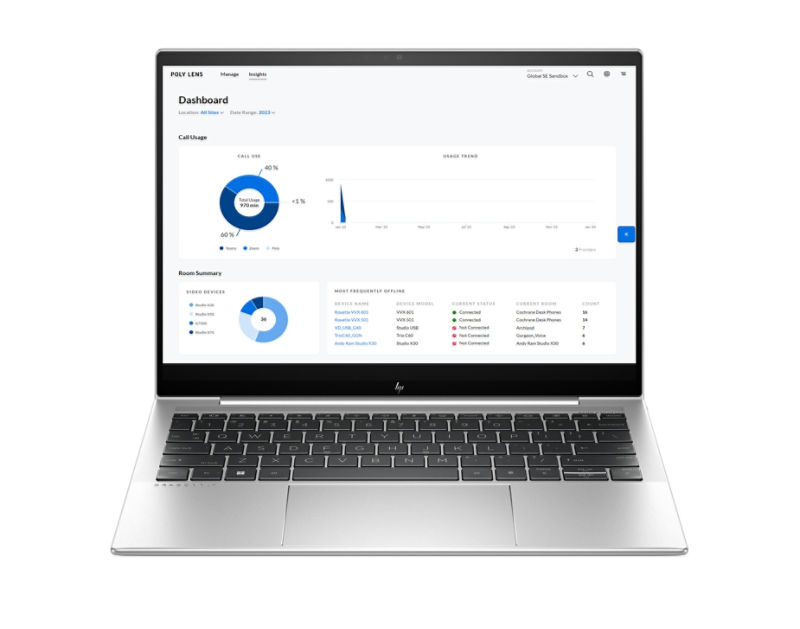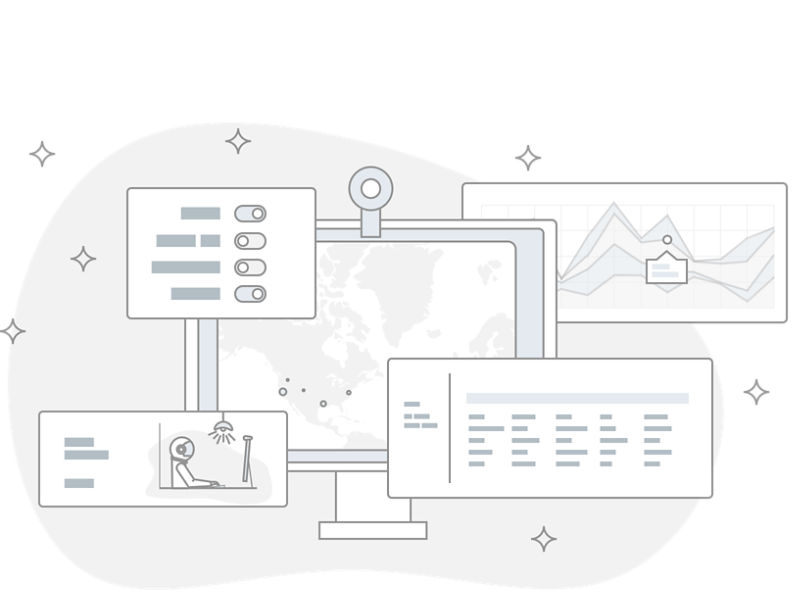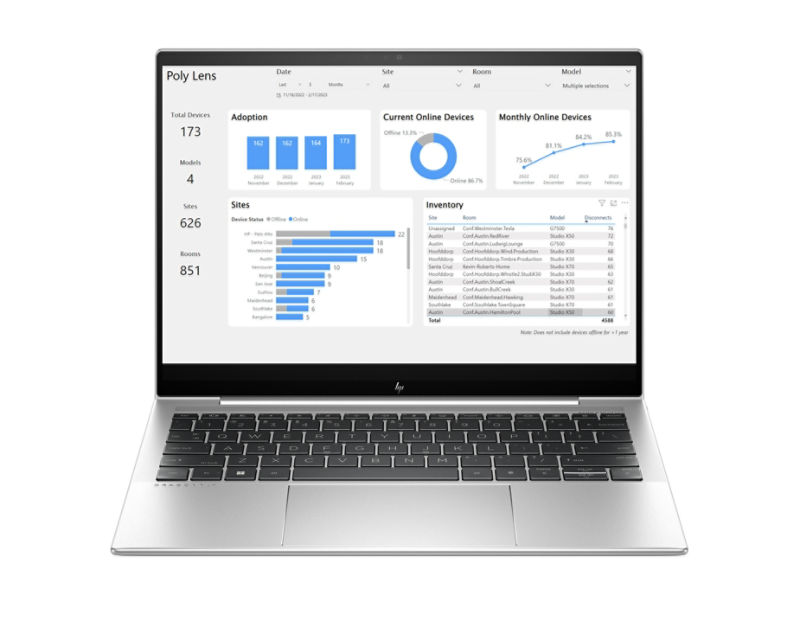 Notification Center
Audit Log
Network Diagnostics
Room Insights
Room Analytics
Room Dashboard
API Access to Premium Features
Visual Analytics with Power BI
Optimize and save time throughout your day with custom device alerts for status, software availability, and licenses expiration.
Gain better visibility into Poly Lens Admin portal usage with additional detail on what has changed, when, and by whom.
Get insights on how network performance may be impacting end users meeting experience. Ideal for troubleshooting remote users with less-than-ideal consumer bandwidth.
Highlights key room utilization and meeting behavior data into a curated list of notable insights about how your space is being used.
Provides the ability to explore detailed workplace usage in specific rooms down to the hour.
Customizable, unified view of room utilization trends. Compares activity across sites and rooms all in one place.
Access premium features in Poly Lens using APIs to build applications that are customized to your needs. Help build the future of communication one API at a time.
Supercharge UC analytics with greater visualization and more insights in a way that is more familiar to you. Easily build reports based on device adoption, status, and inventory data or combine with other data sets to create a single pane of glass for your UC systems.
Poly+ Enterprise Support Service is a Lifesaver for Enterprises
"Poly+ Enterprise is an excellent addition to Poly's service portfolio. Enterprises continue to adopt collaboration gear to meet the ever-increasing demands of hybrid environments whether they are working from home, in a huddle room, large conference room, call center, etc. Fundamentally, there is no one size fits all model in today's environment, which is forcing many organizations to seek out partners who can provide services to alleviate some of this complexity. Due to the critical nature of the category, it is prudent that organizations have excellent 24/7 support, since larger enterprises tend to operate in myriad regions or vertical markets where customer centricity and services levels are critical."

Michael Diamond, Industry Analyst and Foresight Professional, Futurum Research

Source: https://futurumresearch.com/research-notes/poly-enterprise-support-services-is-a-lifesaver-for-enterprises/
Intelligent Insights, Scalable Management
Poly Lens software gives IT teams visibility and control over voice, video, and headset devices. Deploy, configure, update, and get valuable insights from one endpoint or thousands using one scalable platform. Poly Lens makes it simple: no heavy IT lifting required.
Get the most out of your Poly devices. Use one convenient app to manage all your compatible devices. Keep software up to date, manage settings, and use the personal health and wellness reminders to keep you focused and energized all day long. With the Poly Lens App, you can customize your devices to work the way you do.

Resources
Poly+ Enterprise Data Sheet
Rest easy knowing Poly has your back, day or night. No one knows collaboration solutions better or offers you more comprehensive support.
Download Data Sheet
Professional Services Exclusive Discounts
Customers with a current Poly+, Poly+ Enterprise, or Elite support contract are eligible for discounts on selected Professional Services.
Download Data Sheet
Support Services Infographic
Read our infographic to quickly determine which support service is right for your organization.
Download Infographic
Poly Lens Overview Video
Find out how Poly Lens can optimize device management for a distributed workforce.
Poly Lens App Data Sheet
Learn about the features and benefits of Poly Lens App.
Download Data Sheet
Optional Modules Brochure
You've selected your customer support service from Poly. But maybe you need a little more expertise. Our optional flexible support options provide the exact level of assistance and technical expertise you need, when you need it. We'll help keep your end users productive, happy, and loving your IT team.
Download Brochure
* For eligible customers only.
** Device count limits may apply