Accessibility
Skip to content
R30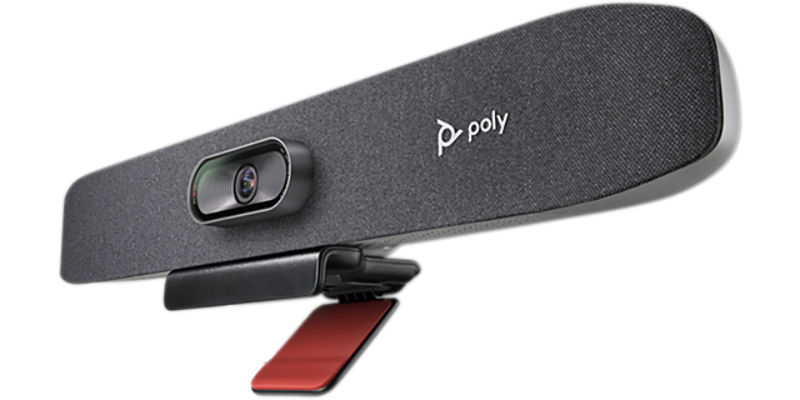 Video Conferencing
Poly Studio R30
The Poly Studio R30 USB video bar offers a dynamic camera experience that keeps everyone in frame at all times — making meetings easier and more inclusive than ever.
Solutions that were successful pre-pandemic will no longer cut it. At Poly, we're dedicated to investing in pro-grade tools that make sure all employees have equal opportunity and experience - whether in the office, at home or on-the-go. The Poly Studio R30 smart USB video bar comes equipped with Poly DirectorAI technology to ensure everyone is seen clearly with pinpoint-accurate group and speaker framing as well as presenter tracking. It provides a dynamic video experience for small meeting rooms with world class audio and video.
Sync

Phones
Poly Sync 10
Still using your laptop for calls? You're seriously missing out. Turn any home office into a bona fide conference room with the easy-to-use, all-in-one Poly Sync 10 USB speakerphone.
Complementing our professional P5 webcam, the Poly Sync 10 delivers high-quality audio that easily converts a home office into a personal conference room. If hybrid working and heading to the office, it's the perfect solution to take with you - it's so lightweight, you won't even realize it's in your bag.
Lens
Software
Poly Lens App
Make the most of your meetings with Poly Lens App. A single app for customizing your compatible personal devices to how you work.
The Poly Lens App allows our users to customize their own device settings and workspace experience. Poly Lens Cloud gives IT unprecedented visibility into individual and group device settings, remote connectivity status, and meeting room insights, regardless of physical location.