Accessibility
Skip to content
Headsets for Microsoft Teams
Overview
Command the conversation with confidence and courage knowing your conversation is clear. Poly headsets are certified for Microsoft Teams – delivering pro-grade audio quality wherever the work day takes you, plus an incredibly seamless user experience. With the largest selection of Microsoft Teams headsets, there is no other choice.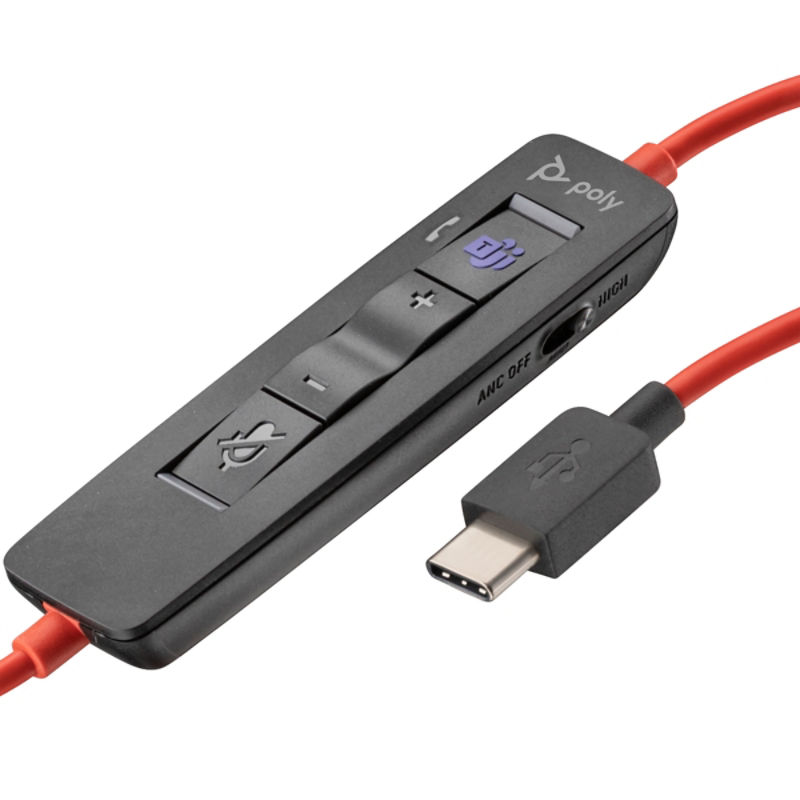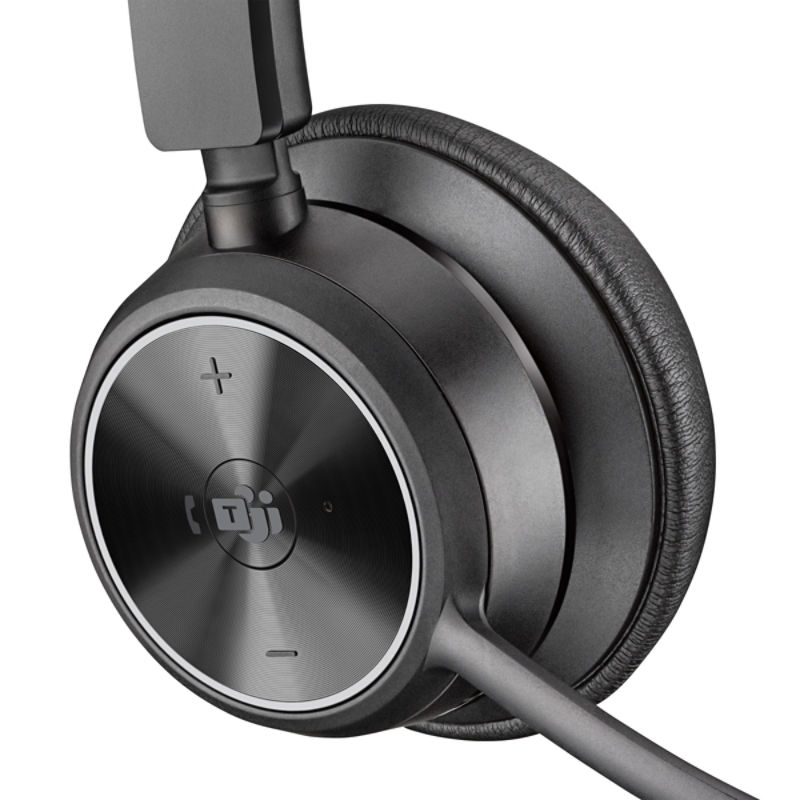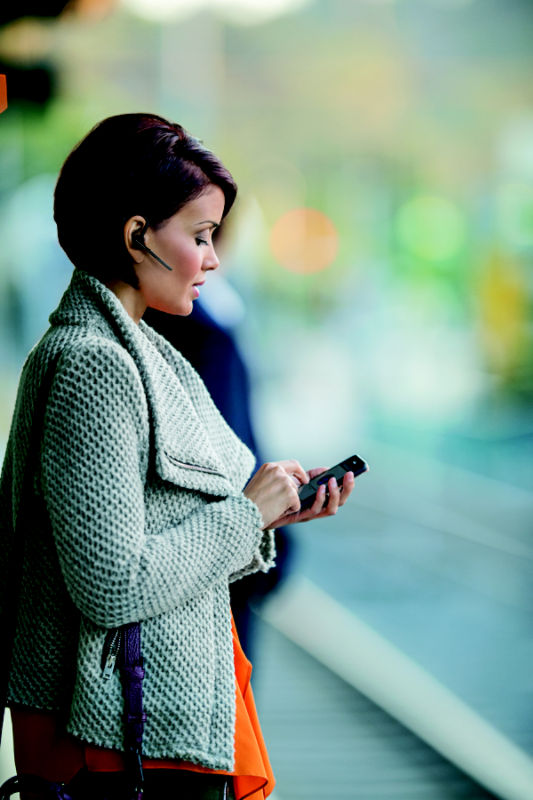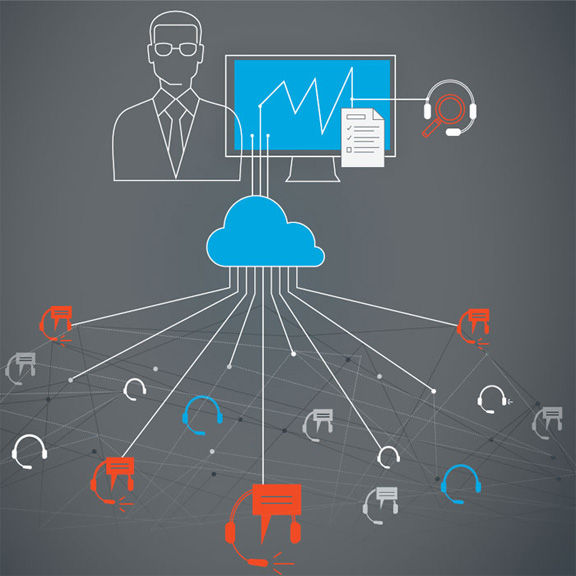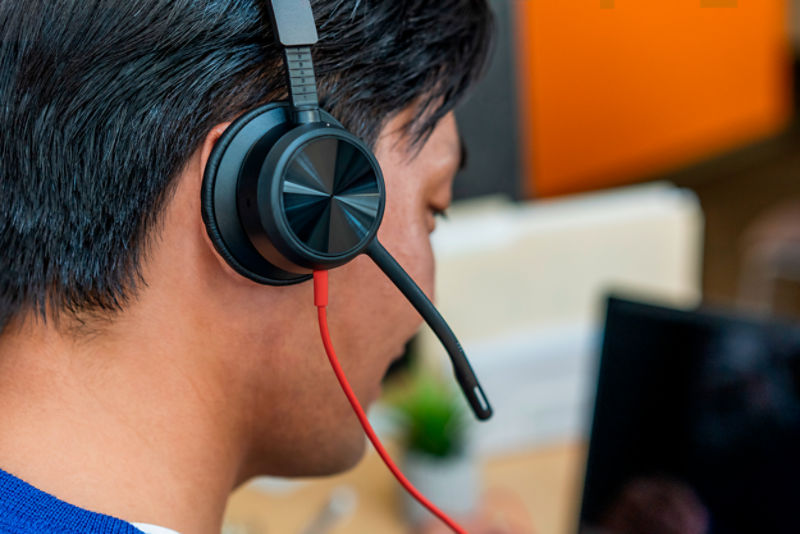 Serious Productivity
Hear it all – Better
Endless Options
Smart Management
Future Proofed
Why a Poly Teams certified headset? Why would you not. Know your audio is incredible as we pass Microsoft's stringent certification requirements. Kick up productivity as one touch of the Teams button instantly activates Teams. Never miss a meeting start or call as the Teams button lights up with new activity. Your workday just got a whole lot easier.
Always hear and be heard with incredible clarity with Poly's Active noise cancelling (ANC) and noise blocking technologies. Conversations are smoother, clearer, just better. In fact, people are twice as likely to find Poly's ANC to be more effective and comfortable than that of the leading competition. Be focused, confident, and clear with Poly.
Corded, wireless, over-the-head, or discreet behind-the-ear? It's up to you. Only Poly gives you the true freedom to choose with the broadest offering of Microsoft Teams certified headsets. From the train to the open office, and everywhere in between, Poly's got you covered.
Need help managing headsets? No problem with Plantronics Manager Pro, Poly's headset software solution for IT that does it all. Manage inventory and usage, troubleshoot and fix issues, deploy firmware updates – all remotely and from your web browser. With Poly's insights, you'll be smarter. And management will be happier.
Already have a Poly Skype-for-Business certified headset? Don't worry, you won't be left behind. Poly has a simple firmware update available to easily upgrade your current Poly headset to a Microsoft Teams certified device. It's crazy easy. It's crazy fast.
Solutions
Poly Voyager Free 60 Series

True Wireless earbuds for work and life

Meet the wireless earbuds designed for the everyday hybrid worker: the Voyager Free 60 Series. You'll stay productive and entertained — anywhere with the ultimate portable audio device.

Stereo Bluetooth headset

We couldn't build a wall around you to block out background noise, so we did the next best thing: created a "focus zone" with the new Voyager Focus 2 headset. All the Poly next-level engineering you expect with the wear-it-all-day comfort you need.

Stereo Bluetooth Headset

Keep the focus on your conversation, not background noise, with the sophisticated noise canceling and immersive stereo sound of the Plantronics Voyager Focus UC Stereo Bluetooth headset.

Bluetooth Stereo Headset

Whether you work in the office or at home, noisy or quiet, or anywhere in between, we can help make your calls go more smoothly. With a wide selection of award winning headsets, we've put crystal clear audio into incredibly comfortable designs so you can do what you do best.

Bluetooth Neckband Headset

Voyager 6200 UC is a Bluetooth® neckband headset with earbuds that has the versatility to go beyond the office. Transitioning to your next conversation is easy: Connect with colleagues working remotely, listen to music to focus distraction-free or drop an earbud to tune in to the conversation around you. You can count on Voyager 6200 UC for outstanding audio every time.

Voyager 5200 Office and UC Series

Mono Bluetooth® Headset System

In and out of the office? We've got you covered. The Plantronics Voyager 5200 Office and UC headset moves with you. Count on professional-grade sound, no matter where you take the call. Now you can work in any environment on any of your devices, with versatile connectivity and Bluetooth technology. Go get 'em.

Bluetooth Office headset

Free your workers from their desks with the perfect entry-level Bluetooth® wireless headset. Meet the Voyager 4300 UC Series. It's everything your teams need to stay productive and connect to all their devices whether at home or in the office. Engineered for Intel® Evo™.

Convertible Bluetooth headset

Voyager 4245 Office is a pleasure to wear—the lightest Bluetooth® headset of its kind. Everyone can move freely and collaborate in comfort, all day.

Voyager 4200 Office and UC Series

Bluetooth office headset

Options? Oh, yeah. With multiple devices in an open office environment, you need freedom to roam and choose your own calling style. Whether you're on a desk phone, smartphone or computer, Plantronics Voyager 4200 Office and UC Series Bluetooth® headsets make it easy to do more. You can even listen to music between calls. Power up productivity with outstanding audio, freedom and flexibility.

Ultra-secure wireless DECT™ headset system

Armor up with Savi 7300 Office Series to keep conversations private. The ultra-secure DECT™ wireless headset is the perfect choice for financial, medical, government and contact centers or anywhere sensitive conversations happen.

Wireless USB DECT™ headsets

Make every conversation clear with the Savi 8200 UC Series—with top-quality wireless DECT™ audio. Give your workers the headset that will help them get more done, with style-meets comfort.

Wireless DECT™ headset system

Make every conversation clear with the Savi 8200 Office Series—with top-quality wireless DECT™ audio. Give your workers the headset that will help them get more done, with style-meets comfort.

Premium corded UC headset

Is background noise affecting productivity? Help teams keep noise out and focus with the Poly Blackwire 8225 premium headset.

Corded USB headset

Connect and work easily with the Blackwire 5200 Series. Simple to use, its USB/USB-C and 3.5 mm connectivity lets you work on a variety of devices. And it's so comfortable, you'll be able to wear it all day.

Corded UC headset

Built for style with our signature audio quality, comfort and reliability. The Blackwire 3300 Series delivers the best value in its category.
Resources
Brochure
Poly unified communications portfolio for microsoft
Download a Quick Reference Guide to Poly's Microsoft Teams-Certified Products
Download Brochure
Contact Sales
Contact us by filling out the information below. Our sales team will get back to your inquiry within 24 hours.